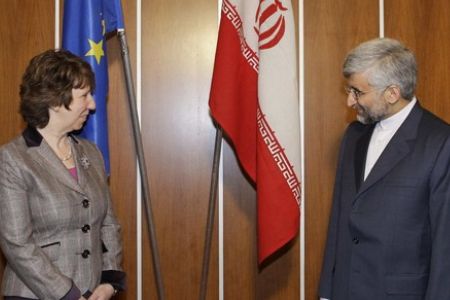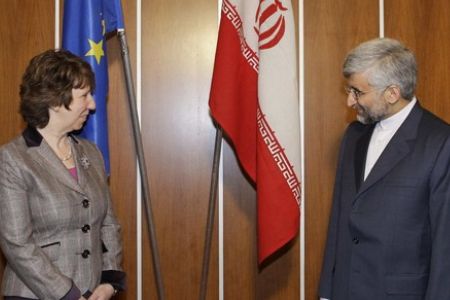 The secretary of Iran's Supreme National Security Council has condemned the West and P5+1 for the terrorist attack which led to death of an Iranian lecturer.
On November 29, unknown terrorists detonated bombs in the vehicles of Dr. Shahriari and Fereydoun Abbasi, both professors at Shahid Beheshti University in Tehran, in separate locations.
Shahriari was killed immediately, but Abbasi and his wife sustained minor injuries and were transferred to hospital but were released shortly afterwards.
"Last week on the same day terrorists targeted two Iranian scientists and one of them was martyred," Jalili said.
Jalili said the "Iranian nation has been the biggest victim of terrorism,"
"Iran has lost 1,300 of its citizens because of the terrorist attacks of Mojahedin-e Khalq Organization (MKO) who are supported by the west," he added.
"Now the same trend is being repeated," the secretary of the SNSC said.
However, the recent terrorist attacks against these two Iranian nuclear scientists are different because the name of one of them, Abbasi, was cited in the UN Security Council resolution against Iran and the other was among the known Iranian nuclear scientists, Jalili explained.
"A few weeks ago Head of Britain's Secret Intelligence Service John Sawers made some explicit remarks about carrying out intelligence operations in Iran."
On October 28, MI6 Director John Sawers, accused Iran of pursuing clandestine nuclear activities and said spying is crucial to stop Tehran's nuclear program.
"Stopping nuclear proliferation cannot be addressed purely by conventional diplomacy. We need intelligence-led operations to make it more difficult for countries like Iran to develop nuclear weapons," Sawers said.
Jalili went on to say that after the terrorist attacks, the official website of Israel's Foreign Ministry wrote delivering a blow to Tehran's nuclear program and preventing Iran from becoming a nuclear state has been the aim of these attacks.
Jalili questioned the world's silence on these terrorist attacks and the involvement of certain countries in these attacks and asked why the P5+1 — Britain, China, France, Russia, and the US plus Germany — had not condemned these attacks?
Jalili and EU Foreign Affairs Chief Catherine Ashton opened the multifaceted talks between Iran and the P5+1in Geneva on Monday.
The P5+1, headed by Ashton, comprises of the deputy foreign ministers of member states.
Deputy Foreign Minister Sergei Ryabkov and Under Secretary of State for Political Affairs William Burns, respectively, are the representatives of the US and Russia in talks.
Dialogue between Iran and the P5+1 has been stalled since October 1, 2009, when the two sides met in Geneva.