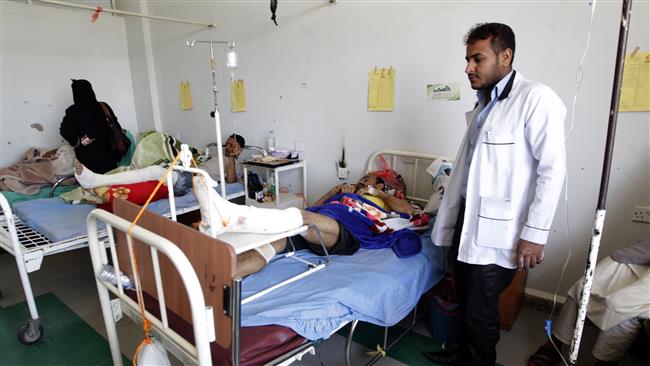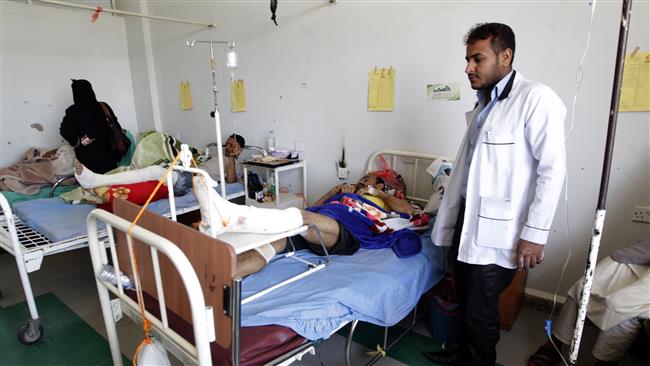 Iran has condemned as "totally inhumane and spiteful" a recent move by Saudi warplanes to block an Iranian plane carrying medical stuff for crisis-hit Yemen.
Foreign Ministry Spokeswoman Marzieh Afkham said on Wednesday that the Saudi measure was aimed at piling up pressure on the defenseless people of Yemen.
She called on international organizations, especially the Red Cross, to take action to pave the way for delivery of humanitarian aid, including food and medical stuff, to the Yemenis.
Afkham's remarks come after an Iranian cargo aircraft carrying medical aid and foodstuff could not land at the international airport in the Yemeni capital, Sana'a, and was forced to return due to Saudi warplanes' violent airstrikes against the runway of the civil airport.
The plane had received permits from Omani and Yemeni aviation officials to cross into Yemen's airspace.
The development comes days after Saudi fighter jets intercepted an Iranian airplane carrying humanitarian aid and medicine as well as the injured Yemenis, who had been treated in Iran, and prevented it from entering the Yemeni airspace. The plane was forced to turn back although it had obtained the necessary permission to fly in the Oman-Yemen route.
Afkham also expressed hope that the newly-appointed UN envoy to Yemen, Ismail Ould Cheikh Ahmed, would take "effective and constructive" measures to help end the Saudi military aggression against the impoverished Arab country and initiate dialog among Yemeni political groups.
"The Islamic Republic of Iran is of the conviction that the Yemeni crisis needs to be resolved through political [means] and based on dialog among Yemenis with the aim of establishing an inclusive government," she said.
Saudi Arabia launched its aerial attacks on Yemen on March 26 – without a United Nations mandate – in a bid to restore power to the country's fugitive former president Abd Rabbuh Mansur Hadi, a close ally of the kingdom, who has fled to Riyadh with members of his government.
According to reports, the Saudi military operation has so far left over 5,000 people dead or wounded.