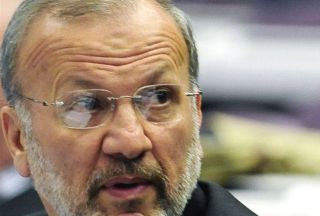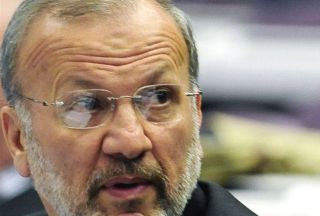 In the wake of fresh UN sanctions against Tehran, Iranian Foreign Minister Manouchehr Mottaki says punitive measures are doomed to fail.
"We hope certain members of the UN Security Council will adopt a logical approach and accept conditions for logical talks," Mottaki said in a joint press conference with his Bahraini counterpart Sheikh Khaled bin Ahmed al-Khalifa in Tehran on Tuesday.
He called on members of the Security Council to observe the rights of nations and refrain from pursuing dual track policies.
On June 9, the UN Security Council imposed a fourth round of sanctions against Iran over the country's nuclear program.
The measures came although Iran had agreed to send its low-enriched uranium to Turkey in return for nuclear fuel for the Tehran Research Reactor.
Mottaki said the council has diverted from its original purpose of establishing peace and security in different parts of the world.
"Now, the council should present reports to world nations what logical and fair decisions it has made so far," Mottaki added.
"Iran welcomes logical steps and measures," he said, stressing that the Iranian nation would not give up its rights even if world powers go ahead with their illogical moves.
The Iranian minister stated that the Security Council members are facing widening split and are suffering lack of consensus.
He pointed to Iran's close cooperation with the International Atomic Energy Agency (IAEA), saying, "There is no report about Iran's diversion from peaceful purposes."
The US and its Western allies accuse Iran of pursuing a military objective in its nuclear program.
Iran denies the allegations, saying it has the right to peaceful nuclear technology as a signatory to the nuclear Non-Proliferation Treaty (NPT).