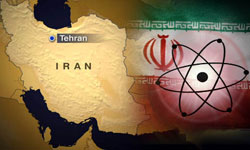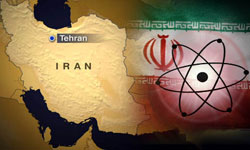 The Atomic Energy Organization of Iran (AEOI) has began research on utilization of the energy derived from nuclear fusion, which is considered as the source for the supply of global energy needs in future, an Iranian official said.
"We have begun plans in AEOI (for nuclear fusion) and now we are in the phase of research and we hope to witness a jump in this phase during the current year," Secretary of AEOI's Scientific Cooperation Council Behzad Soltani said in the southern city of Shiraz Tuesday night.
The energy derived from the nuclear fusion can provide the needed energy of the world for 3,000 to 10,000 years, considering the increasing growth in energy demand, Soltani added.
Fusion power is the power generated by nuclear fusion reactions. In this kind of reaction, two light atomic nuclei fuse together to form a heavier nucleus and in doing so, release a large amount of energy. In a more general sense, the term can also refer to the production of net usable power from a fusion source, similar to the usage of the term "steam power."
Most design studies for fusion power plants involve using the fusion reactions to create heat, which is then used to operate a steam turbine, which drives generators to produce electricity. Except for the use of a thermonuclear heat source, this is similar to most coal-fired power stations and fission-driven nuclear power stations.
Soltani also announced establishment of five 1,000 megawatt nuclear plants in Iran in the next five years and building of a research reactor in the central city of Arak as among the most important measures to be taken by the AEOI in future.