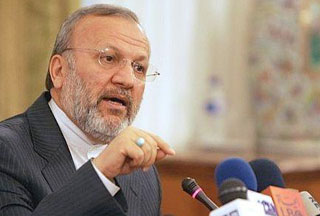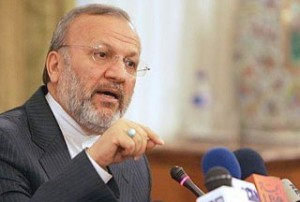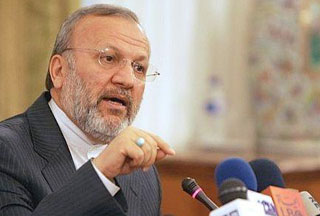 Iranian Foreign Minister Manouchehr Mottaki says Tehran is still ready to swap its low enriched uranium for higher enriched fuel under the auspices of the International Atomic Energy Agency (IAEA).
Speaking in the Algerian capital on Thursday, Mottaki said that Iran was open to negotiations within the framework of its proposed initiatives.
During negotiations between Iran and the "P5+1" group – consisting of the five permanent member states of the UN Security Council plus Germany – in Vienna, Austria in October 2009, it was proposed that Iran could send abroad nearly all its low enriched uranium for further enrichment.
And once the uranium was turned into fuel rods for use in a Tehran research reactor, the fuel rods would be used for the production of radioisotopes applied in medical applications.
Tehran came with its own proposal, whereby the swap would be made in stages, with greater guarantees that the promised rods would actually be delivered.
Iran argued that, considering the West's past behavior in delivering its commitments, the country needed more concrete guarantees in order to be able to trust western promises.
Despite an 'all-or-nothing' response from the West, Mottaki reiterated Iran's readiness to resume negotiations with the P5+1 group — Britain, China, France, Russia, the United States — plus Germany, to find a mutually acceptable method for the swap.
After meeting senior Algerian officials, Mottaki left Algeria earlier Thursday for the west central African state of Gabon.