Economy
Iran
Middle East
Iran stock exchange market reports historic record for main index
The main index in the Tehran Stock Exchange (TSE), Iran's chief bourse, has risen to a record high, despite a recent surge in the prices of hard currency in the country which could have caused a fall in share investments.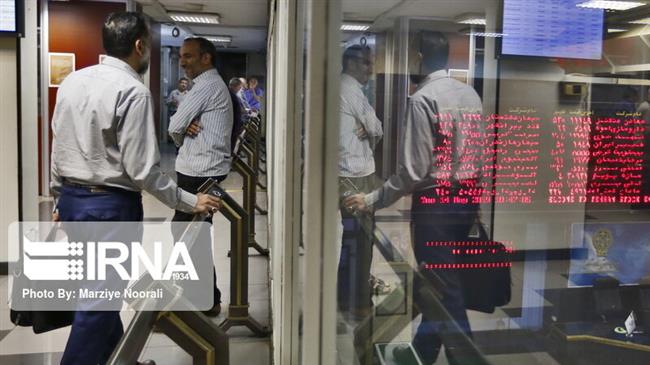 The ISNA news agency said in a Sunday report that TEDPIX, the main index in the TSE, had increased by 4,942 points to reach a total of 332,567, a record high never seen in the market before.
It said the price index TEPIX had also rallied by 1,737 to stand at 102,799 points, bringing the total value of the TSE to more than 12,130 trillion rials (over $90.5 billion).
The figures recorded on Sunday were slightly higher than a previous round of boom seen in the market on October 5, 2019, when TEDPIX stood 327,305 and TEPIX topped 97,377 points.
A total of 4.772 billion shares were traded in the TSE on Sunday in 544,880 times of exchange with an overall value of 23.09 trillion rials (over $172 million), said other reports.
Iranian banks selling $1.4bn in assets amid overhaul: ReportA report shows Iranian banks are selling $1.4 billion in assets amid a massive overhaul.
One private bank, one major petrochemical company and several mining and metals groups were among those with highest-yielding shares in the market.
The ISNA said trade in Fara Bourse (IFB), a small-cap market, was also booming on Sunday with main index closing at 4,282 points, a 53-point increase compared to the previous day.
However, the report said the IFB had accommodated a total of 388,000 share trades worth more than $410 million.
The new rally in the TSE and IFB comes despite a surge in the prices of foreign currencies in Iran which began following a government decision to increase the price of fuel last month.
That proves reports that shares have outperformed forex in attracting household savings as a major source of investment.