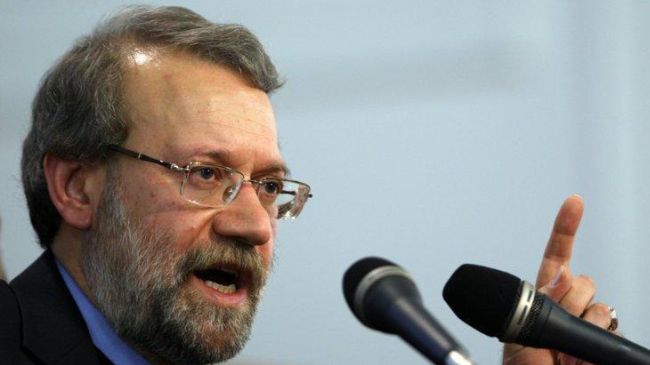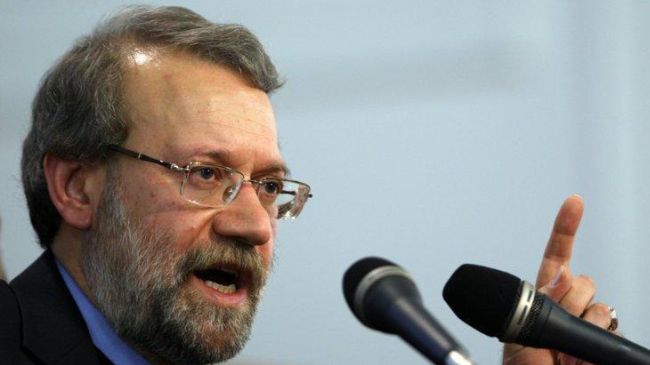 Iranian Majlis (parliament) Speaker Ali Larijani says Iran's strategy is based on resistance against Zionists and the United States.
During a meeting with the Syria-based Palestinian groups in Damascus on Friday, Larijani said Iran's position is based on careful analysis, and the experience gained over the past decades has shown that this strategy is acceptable.
He added that all Western initiatives for solving the Palestinian issue have failed, and the situation of Americans and Israelis has been deteriorating over the past three decades.
"The Zionist regime thought its Iron Dome system would solve the problem of [incoming Hamas] resistance rockets, and did not expect rockets to rain down on Tel Aviv," the Iranian Majlis speaker stated.
He went on to note that the resistance of the Palestinian nation against Israel has dealt a heavy political and security blow to the Tel Aviv regime, stressing that resistance movements are spreading across the Middle East.
Earlier in the day, Larijani emphasized that Iran strongly opposes adventurism in Syria.
"Iran's position on Syria is [encouraging] democratic behavior and reforms based on democracy. We consider the flow of arms into Syria by certain Arab states as a hostile move, and we are against any adventurism," he pointed out.
During his stay in Damascus, Larijani will discuss important regional issues, the situation in Gaza in particular, with Syrian authorities.
He is also scheduled to visit Beirut and Ankara, where he will meet senior Lebanese and Turkish officials and discuss significant regional developments with them.