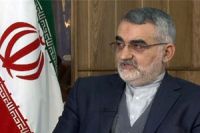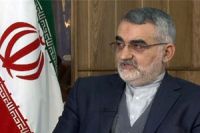 A senior Iranian lawmaker has underscored the significance of relations between Tehran and Latin American countries.
According to Press TV, Chairman of the National Security and Foreign Policy Committee of Iran's Majlis Alaeddin Boroujerdi said on Monday "Expansion of cooperation with revolutionary Latin American countries, including Ecuador, is a central plank of the Islamic Republic's foreign policy."
Boroujerdi made the remarks in a meeting with Ecuadorian Parliament Speaker Gabriela Rivadeneira in the Latin American country's capital, Quito, where the two officials discussed bilateral cooperation as well as the latest developments in the Mideast.
The Iranian lawmaker also underlined the necessity of the further promotion of parliamentary ties between Tehran and Quito.
Rivadeneira, for her part, expressed her country's willingness to boost mutual cooperation with Iran in many areas, describing the exchange of visits by the two countries' officials as a proper way to improve bilateral ties.
Heading a parliamentary delegation, Boroujerdi is on a four-day visit to a few Latin American states, including Nicaragua and Ecuador.