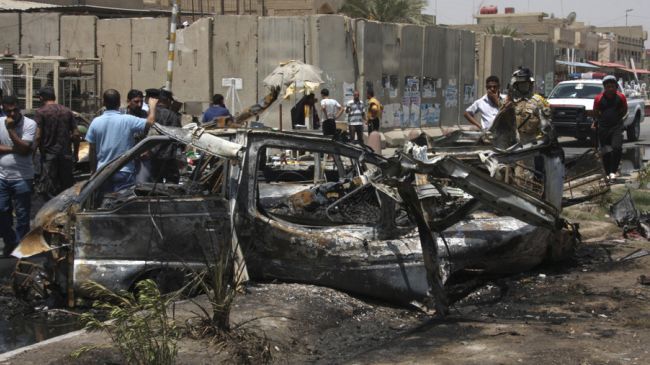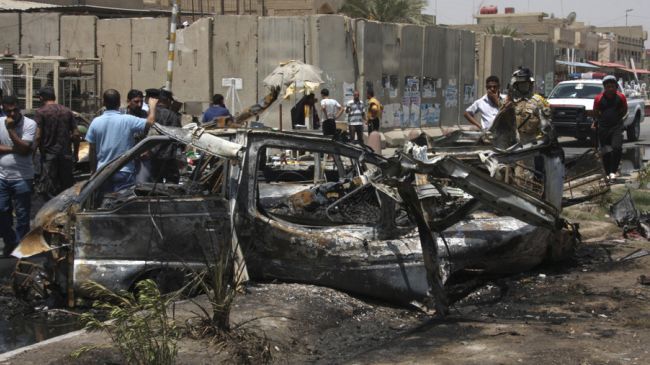 Iran has strongly condemned Friday's deadly terrorist attacks against pilgrims in neighboring Iraq, which killed and injured dozens of people.
Iranian Foreign Ministry Spokeswoman Marzieh Afkham on Saturday described the pilgrimage to the city of Kadhimiyah, site of the shrine of the seventh Shia Imam, Imam Musa Kadhim (PBUH), as "a social and public movement aimed at maintaining national unity and solidarity among the Iraqis."
The Iranian official said the militants carried out Friday terrorist attacks because they are furious at the nation's high turnout in the April parliamentary elections.
"The massive and lively turnout of the Iraqi people in the recent parliamentary vote has further isolated terrorism [in Iraq]," she said.
Afkham added that the Iraqi people are determined "to maintain the national unity and reinforce the political solidarity" of their country more than ever.
The Friday bomb attacks in Iraq took place as the pilgrims were observing the martyrdom anniversary of Imam Musa Kadhim (PBUH).
Iraq is currently witnessing a wave of violence unprecedented in recent years.
Official figures show that more than 1,000 people, mostly civilians, were killed and nearly 1,400 others injured in violent attacks across Iraq in April.
According to the UN Assistance Mission for Iraq, almost 9,000 people, including more than 7,000 civilians, were also killed in 2013.
Afkham also strongly denounced as "inhumane and violent" the recent terrorist attack which killed two Iranian gas technicians in Iraq's Diyala Province. She said the perpetrators aim to stop Iraq's economic development.
The technicians were en route to their work on a pipeline project for the delivery of Iran's gas to Iraq when they were killed by two terrorist blasts on Saturday.