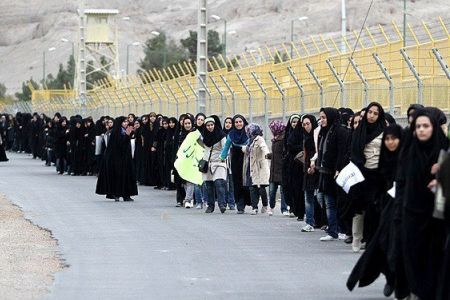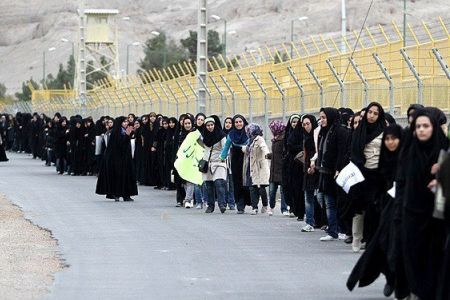 Hundreds of Iranian students have held a demonstration outside a uranium conversion facility in the central province of Isfahan.
The students formed a human chain around Isfahan's Uranium Conversion Facility (UCF) on Tuesday to express support for Iran's right to develop civilian nuclear technology, IRNA reported.
The protesters condemned the latest report by the International Atomic Energy Agency, which accuses Iran of conducting nuclear weapons research.
The report, produced under the auspices of IAEA Director General Yukiya Amano, was circulated among the 35 members of the agency's Board of Governors on November 8, ahead of the board's seasonal meeting, which is scheduled to be held in Vienna on November 17 and 18.
Iran dismissed the report as "unbalanced, unprofessional, and prepared with political motivation and under political pressure, mostly by the United States."
The United States, israel, and some of their allies accuse Iran of pursuing military objectives in its nuclear program and are using the charge as a pretext to push for the imposition of new sanctions on Iran and to beat the drums of war for an attack on the Islamic Republic.
Iran argues that as a signatory to the Nuclear Non-Proliferation Treaty and a member of the IAEA it has the right to develop and acquire nuclear technology meant for peaceful purposes.
Iranian officials have promised a crushing response to any military strike against the country, warning that such a measure could create a war that would expand beyond the Middle East.