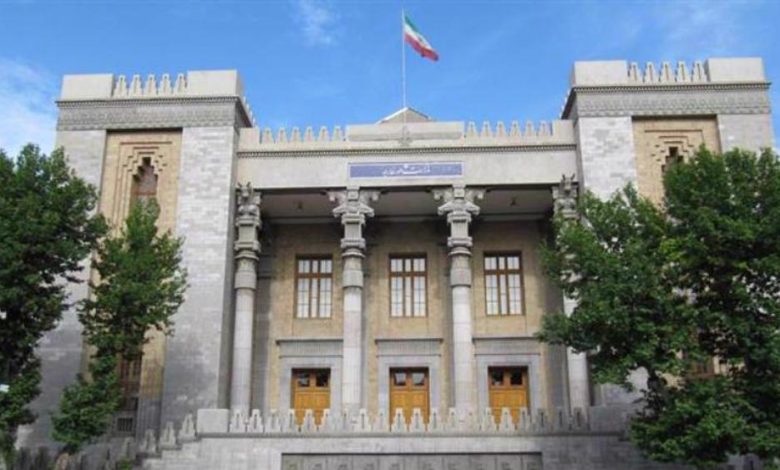 Iran has summoned Italy's ambassador, whose country represents Canada's interests in the Islamic Republic, to protest the Canadian government's anti-human approach and its hypocritical stance vis-à-vis civil and consular rights of Iranian nationals residing in the country.
In a meeting with the Italian envoy on Tuesday, director general for the Americas at Iran's Foreign Ministry, said more than 400,000 Iranian residents of Canada had been deprived of consular services in recent years.
He added that despite diplomatic ties between Iran and Canada that were severed in 2012, the Iranian nationals must enjoy their civil rights and receive consular services.
The Iranian official emphasized that the Canadian government's lack of attention to Tehran's requests to open a consular office or an interest section is not acceptable and runs counter to Ottawa's human rights claims.
He said the Canadian government has also turned the country into a "safe haven" for those with economic and financial charges and shuns its responsibility to prosecute, arrest and extradite criminals such as Mahmoud Reza Khavari, a former Iranian banker, who fled to Canada in the wake of a $2.6-billion financial fraud and now lives there like ordinary citizens.
He added that Khavari is on the list of Interpol's red notice and the Canadian government is obliged to cooperate with the International Criminal Police Organization to probe the case and extradite him to Iran.
Khavari was sentenced to 30 years in prison and the Interpol issued an arrest warrant for him in December 2017.
The Iranian Foreign Ministry official further warned the Italian envoy that if Canada sustains its current behavior, its competence as an advocate of human rights would be put into question.
Canadian media reported in September 2019 that Ottawa had gifted some 30 million dollars' worth of Iranian assets to the victims of terrorist attacks in which Iran is accused of involvement. Tehran denies that accusation.
The victims have received their share of the money earned through the sale of two Iranian-owned buildings in Ottawa and Toronto, according to a document filed in the Ontario Superior Court of Justice in August.
The valuable Ottawa property, sold for $26.5 million, was used as the Iranian Cultural Center, and the Toronto building, sold for $1.85 million, served as the Center for Iranian Studies.