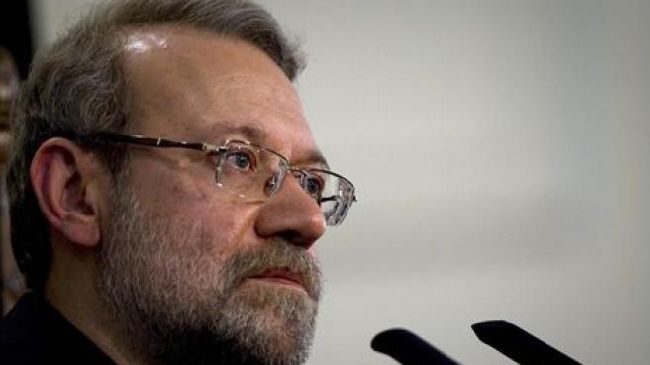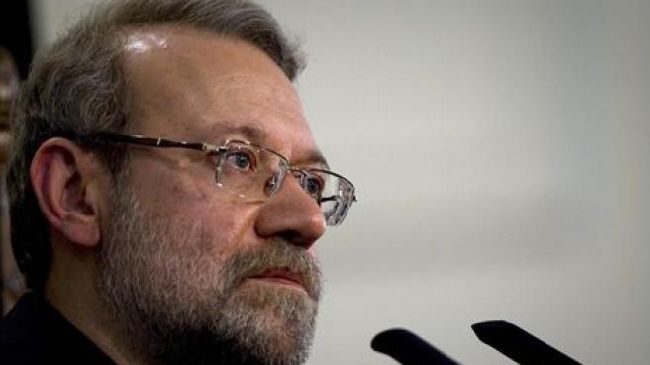 Iran's Majlis (parliament) Speaker Ali Larijani says the Islamic Republic of Iran supports Iraq's political integrity and national unity.
"Maintaining political integrity, strengthening national unity, and avoiding disputes are Iraq's top priorities under current circumstances and the Islamic Republic of Iran supports any measure taken in this regard," Larijani said in a meeting with head of the Iraqi National Congress Ahmed Chalabi in Tehran on Sunday.
He noted that given the existing sensitive situation in the region and Iraq, the Iraqi leaders and political currents should exercise more vigilance and keep the country's national unity and territorial integrity from threats caused by minor problems and disagreements.
Larijani also stressed the importance of cooperation between Iranian and Iraqi parliaments, saying, "Expanding close and brotherly cooperation with parliaments of neighboring countries, especially Iraq, is one of the foreign relation priorities of [Iranian] Majlis."
Ahmed Chalabi, for his part, said all Iraqi political leaders and groups emphasize the importance of expanding all-out cooperation with Iran.
"Iran is a beacon of hope for the world Muslims and the current pressures exerted on the Islamic Republic of Iran are due to the concern of the regional nations' enemies over Iran's power and capability," he added.
Chalabi also stated that maintaining and strengthening Iraq's national unity and territorial integrity is among top priorities of the country's political groups and leaders.