Iran
Iran, Switzerland presidents discuss issues of mutual interest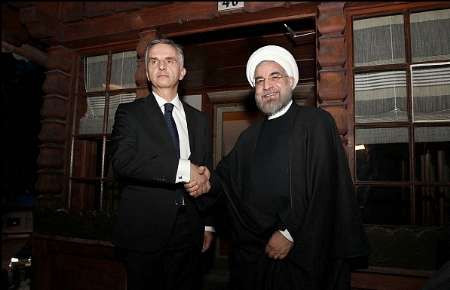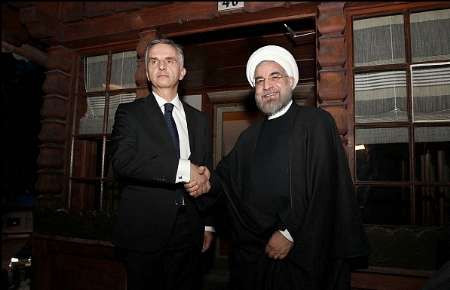 President Hassan Rouhani, in a meeting with his Swiss counterpart Didier Burkhalter, discussed issues of mutual interest and global problems.
Iran, Switzerland presidents discuss issues of mutual interest
According to the report of Presidential Office Website, President Rouhani in a meeting with President Burkhalter in Davos on Thursday evening, appreciated good hospitality and efforts of the Swiss government to hold negotiation between Iran and Group 5+1 as well as World Economic Forum.
Referring to Iran and Group 5+1 talks in Geneva, Rouhani stressed that the talks were a good opportunity for Europe and the West to create a suitable situations in the region and the world.
President Rouhani, by referring to Iranˈs constant efforts to deliver humanitarian aids including medicine and food for Syrian people, said that Iran is ready to help other countries to deliver their relief aids to Syria.
The two presidents also discussed the latest developments in the region, especially Syrian situation, nuclear talks and Geneva agreement.