Iran
Middle East
Syria
Iran, Syria FMs Discuss Bilateral Ties, Regional Developments
Iranian Foreign Minister Hossein Amirabdollahian and his Syrian counterpart Faisal Mikdad talked about the relations and cooperation between the two countries.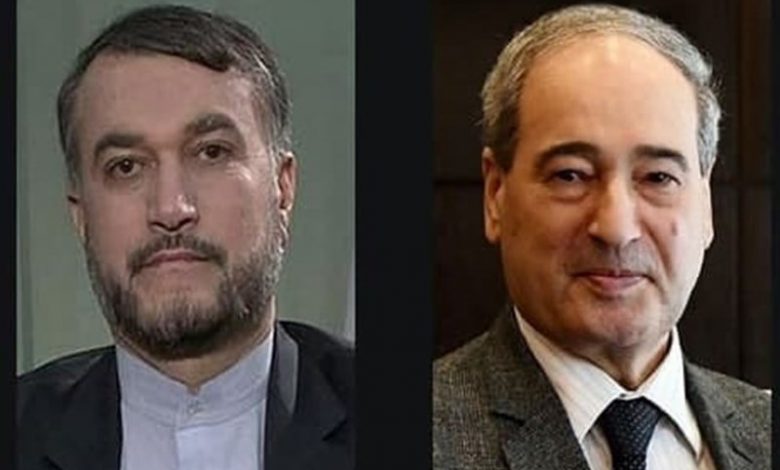 In a telephone call on Wednesday, Mikdad conveyed Syrian President Bashar al-Assad's warm greetings to Iranian President Ebrahim Raisi.
The Syrian top diplomat also expressed delight over the recovery of Amirabdollahian, who had contracted the coronavirus.
The two foreign ministers discussed the latest status of bilateral ties, economic cooperation between the two countries and sending tourists and pilgrims.
They also exchanged views about some regional developments.
Amirabdollahian also invited Mikdad to visit Tehran.