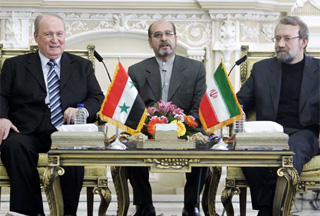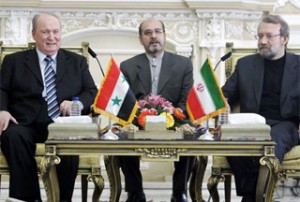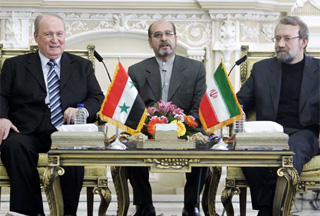 As Iran and Syria take major steps towards promoting relations, Iranian Parliament Speaker Ali Larijani says the two countries play a "very effective" role in regional developments.
"Iran and Syria should make use of their great political and diplomatic potential to help the Palestinian people and promote security and peace in Iraq," Larijani said in a meeting with his Syrian counterpart Mahmoud al-Abrash.
He called for the expansion of amicable ties between the two countries' parliaments and expressed Iran's readiness to improve cooperation with Syria in all fields.
Al-Abrash, for his part, praised enhanced cooperation between Tehran and Damascus on issues concerning the region and the Muslim world.
He said that Syria is interested in enhancing cooperation with Iran.