Iran
Iran, Syria urge firm fight against ISIL terrorists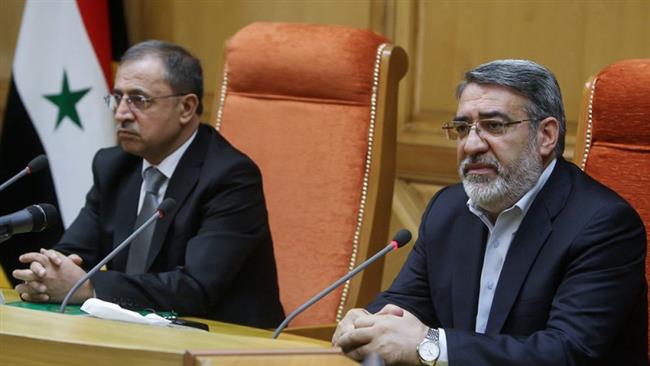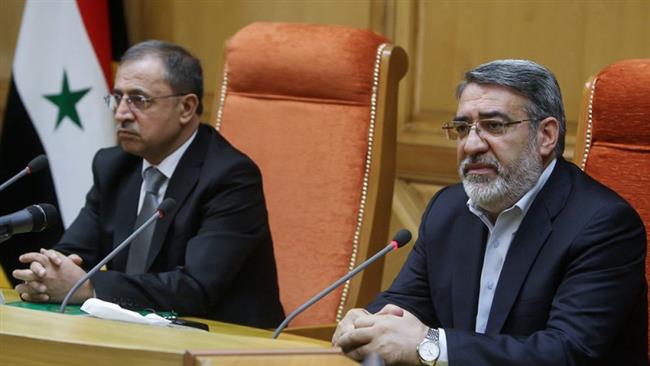 Iran's Interior Minister Abdolreza Rahmani Fazli says ISIL Takfiri terrorists are seeking to distort the image of Islam, urging serious fight against terrorism and extremism.
"They (the ISIL terrorists) are tarnishing both the holy name of Islam and the objectives of Islam through extremist approaches, violence and by resorting to intimidation and terror in the Muslim world," Rahmani Fazli said at a joint press conference with his Syrian counterpart Major General Muhammad Ibrahim al-Sha'ar in Tehran on Monday.
He added that the ISIL terrorists are preparing the ground for foreigners to promote Islamophobia and are posing a danger to "unity, solidarity and stability in the Muslim world in cooperation with the West, the US and reactionary countries in the region."
Rahmani Fazli emphasized that all Muslim countries in the region, particularly those which are on the front line of resistance, have a duty to seriously fight against terrorism and counter this dangerous phenomenon by maintaining their unity and coherence.
He added that a key issue for both Iran and Syria is the fight against terrorism, especially against the ISIL terrorist group.