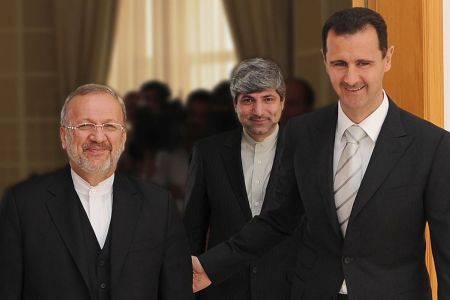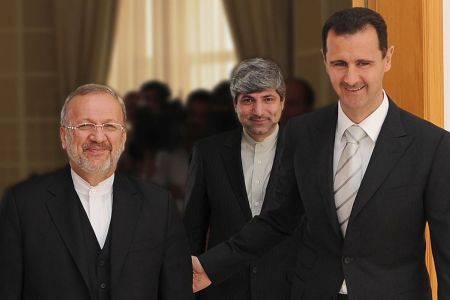 Iran and Syria have called on Islamic countries to mobilize their resources and form a united front in face of threats against Muslim nations.
Iranian Foreign Minister Manouchehr Mottaki arrived in the Syrian capital, Damascus, on an official visit early Wednesday to hold talks with the country's senior officials.
In a meeting with Syrian President Bashar al-Assad on Wednesday, Mottaki discussed regional and international developments, including Israel's recent threats against regional countries and Iran's nuclear program.
The Syrian chief executive highlighted Iran-Syria ties as strategic and central to regional peace and stability.
During the meeting, the two countries' officials also called for a strong Islamic front against regional and international threats.
Mottaki also met with his Syrian counterpart Walid al-Muallem and the country's Vice President Farouk al-Shara. During those meetings, the Iranian official emphasized Muslim unity in facing threats and called for breaking the Israeli siege of the Gaza Strip.
The Iranian foreign minister also updated his counterpart with the latest information on Tehran's nuclear work.
Mottaki also met with Hamas leader Khaled Meshaal and Popular Front for the Liberation of Palestine Secretary General Ramadan Abdullah Shallah.