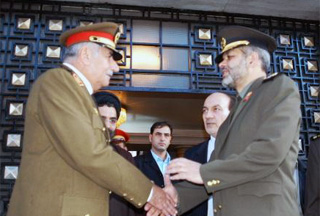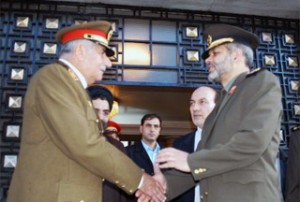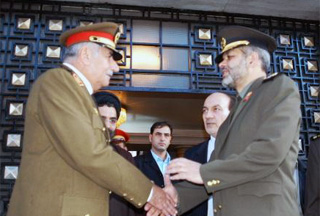 Iran and Syria have signed an agreement to improve defense cooperation as the two sides are faced with "common enemy and challenges."
The agreement was signed between Iranian Defense Minister Brigadier General Ahmad Vahidi and his Syrian counterpart Lt. General Ali Mohammad Habib Mahmoud in Damascus on Friday.
Iran and Syria pledged to bolster defense and military cooperation aimed at strengthening peace and stability in the region.
Habib Mahmoud said that the agreement would "strengthen Tehran and Damascus' will to stand up against common enemy and challenges."
Vahidi praised Syria's great potential in defense and military fields and said that "it is natural for a country like Syria — which has an inhumane and menace predator like Israel in its neighborhood — to be always prepared [against possible foreign aggression]."
The Iranian defense minister arrived in Damascus on Wednesday on an official three-day visit at the head of a high-ranking delegation.
The visit came a week after a formal visit by Secretary of Iran's Supreme National Security Council, Saeed Jalili, to Damascus.