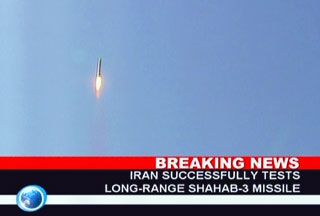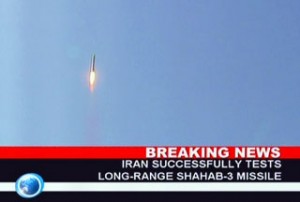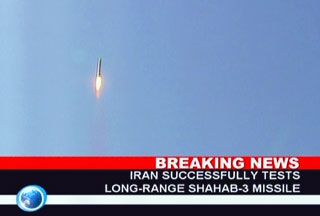 The Islamic Republic of Iran has successfully tested long range Shahab-3 and Sejil missiles in the third stage of a defense drill in a bid to bolster its defense capabilities, Press TV has learned.
The missiles were launched on Monday as part of an advanced military exercise named The Great Prophet IV which was carried out by the Islamic Revolution Guards Corps (IRGC).
The optimized Shahab-3 has a range of 1,300 to 2,000 kilometers.
The Sejil is a two-stage missile powered by solid fuel which was tested by the IRGC for the first time in the maneuver.
Both of the projectiles accurately hit their designated targets.
The IRGC successfully test-fired several models of medium-range Shahab-1 and Shahab-2 missiles during the first and second stages of military drill in central Iran Sunday night.
A number of missiles including Iranian-made Fateh-110, a short-range ground-to-ground missile and Tondar-69, a short-range naval missile, were also launched consecutively at mock targets across the country in the first stage of the military drill on Sunday morning.
According to the IRGC Air Force Commander Brigadier General Hossein Salami, the Shahab-2 missiles would hit targets at least 300 kilometers and at the most 700 kilometers away.
"The Great Prophet IV" maneuver is a sequel to "The Great Prophet III" which was carried out last year by the IRGC naval and ground forces in the Persian Gulf and the Strait of Hormuz region.