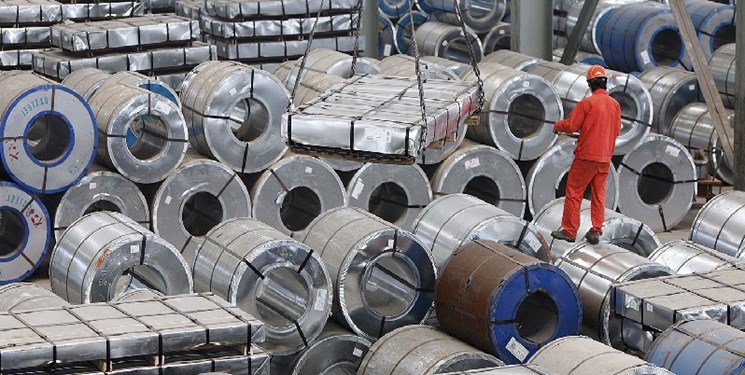 Iran ranked 3rd globally in 2020 in terms of steel production growth as it produced over 29 million tons of the metal despite US sanctions.
Iran produced more than 29 million tons of steel in 2020, so that the country stood at the third rank of growth in the strategic metal's production after Uzbekistan and Moldova.
However, Iranian Mines and Mining Industries Development and Renovation Organization (IMIDRO) reported that the country has become the 10th steelmaker in the world.
A total of 64 steel producing countries, as members of World Steel Association (WSA), produced 1.830 billion tons of steel in 2020.
Iran produced 29.30 million tons of steel in 2020, showing a 13.4 percent growth as compared to the previous year (25.6 million tons).
In a relevant report in December, IMIDRO announced that Iran's steel production has increased 13% over the 11 months of 2020, while global steel production recorded a 1.3% drop during this period.