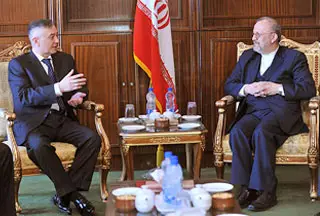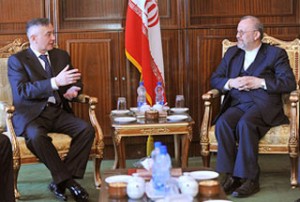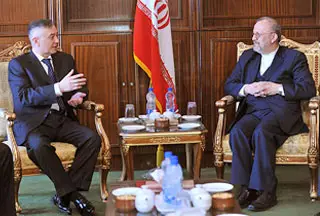 Iranian Foreign Minister Manouchehr Mottaki says that the strategic ties between the Islamic Republic and Kazakhstan are under direct supervision of the respective presidents.
"Iran and Kazakhstan are strengthening their relations in various fields as authorities of the two countries are determined to promote relations," Mottaki said in a meeting with Kazakh Minister of Transport and Communications Abylgazy Kussainov in Tehran on Tuesday.
The Iranian minister stressed the importance of implementing agreements already signed between Tehran and Astana, saying, "The Islamic Republic enjoys high transit potential which can be used in export of Kazakh energy and agricultural products."
Kussainov, who is in Tehran to attend the 11th Iran-Kazakhstan cooperation commission, called for the continuation of consultations between the two countries with the intent to implement previous agreements.
He said that inauguration of railway projects in the region would accelerate trade and communications.