Iran
Iran to Change Applications of Long-Range Missiles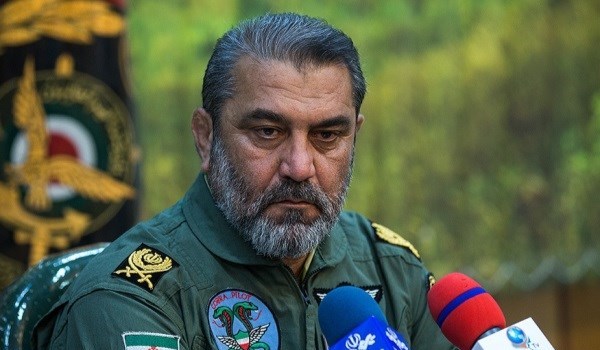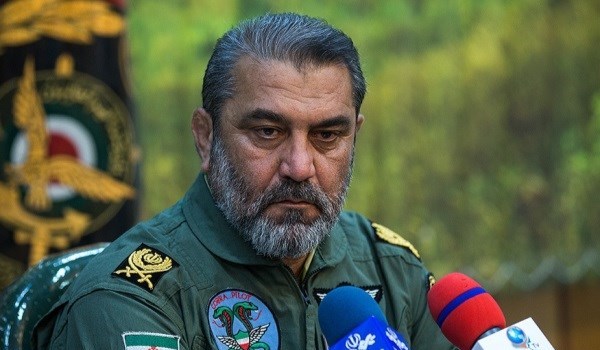 Iranian Army Aviation Commander General Yousef Qorbani declared the country's plans to shift the mission of its home-made long-range missiles.
"Changing the use of long-range missiles has also been put on agenda," General Qorbani told reporters on the sidelines of a joint forum with the Islamic Revolution Guards Corps (IRGC) Aviation Unit in Tehran on Saturday.
His remarks might allude to the Army Aviation Unit's plans to change the application of ground and sea-based missiles to use them on helicopters.
He also underlined that the Army Aviation Unit's plans to renovate its helicopters have progressed 16.2%.
Meantime, during the ceremony also participated by IRGC Aviation Commander Brigadier General Rahmani and Commander of the Iranian Army Ground Force Brigadier General Kiomars Heidari , the upgraded version of a home-made simulator project for 206 helicopters was unveiled.
In relevant remarks earlier this week, Iranian Defense Minister Brigadier General Amir Hatami assured the nation that the country would continue its progress in defense and missile fields regardless of enemies' threats and sanctions.
"The Islamic Republic of Iran's missile power is a defensive deterrent power and as I had promised our dear people, I will not spare any efforts to increase the country's missile capabilities and certainly, we will increase our missile power on a daily basis," General Hatami said, addressing a ceremony to unveil a new home-made pin-pointing missile named 'Fateh Mobin' in Tehran on Monday.
He referred to the enemies' threats against Iran for its missile capabilities, and said, "What is said about the Islamic Republic's defense and missile power is a cheap and baseless claim and clear meddling, and the great Iranian nation does not allow any foreign power to interfere in its defense and military affairs."
General Hatami described Iran's missile and defense power as a deterrent, and said, "God willing, we will endeavor to strengthen this defense capability day by day."
He also underlined Iran's determination to further enhance its defense power in all fields despite sanctions, pressures and psychological war by enemies.