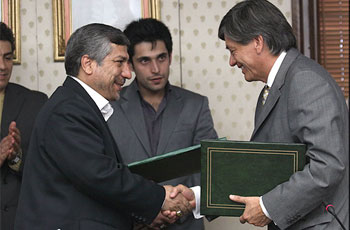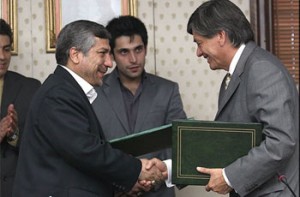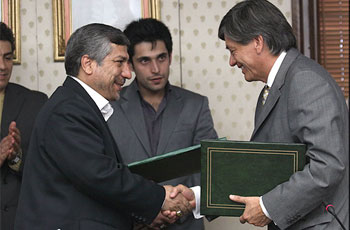 The Islamic Republic of Iran and Ecuador on Monday signed a Memorandum of Understanding (MoU) for construction of power plant.
IRI Energy Minister Majid Namjou and his Ecuadorian counterpart, Miguel Calahorrano signed the MoU for construction of two power plants (100 and 50 MW power plants) in Ecuador, IRIB reported.
Namjou said that the Ecuadorian delegation traveled to Iran to complete and enforce the agreement.
"The two countries' delegations will study methods for enforcement of the agreements," he added.
Namjou said that the agreement is very important for support of the private sector.
Miguel Calahorrano for his part said, "Ecuador agreed to expand cooperation with Iran through joint projects and we eager to use the experiences of Iranian experts in this regard."