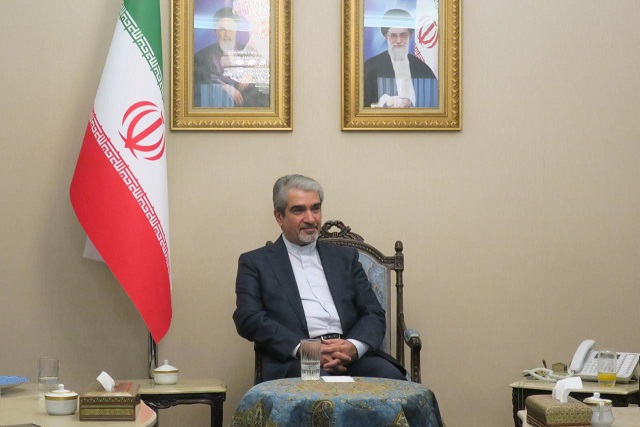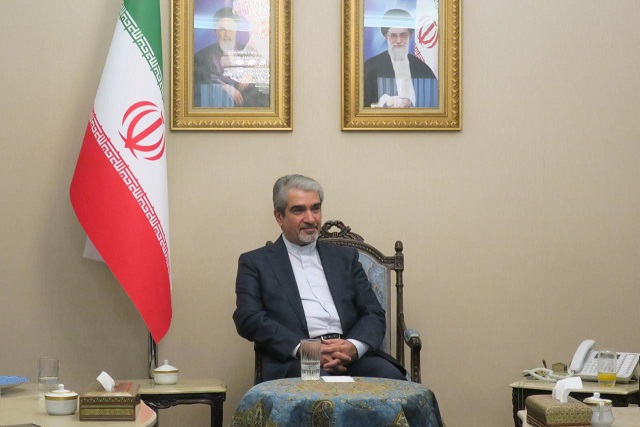 Iran's Ambassador to Syria Javad Torkabadi said that as the Islamic Republic stood alongside the Syrian nation in the fight against terrorism, it will also contribute to the country's reconstruction.
Speaking at a news conference in the Syrian capital on Saturday, he added that Iran has been following the principles of righteousness, justice and equality since the beginning of the Islamic Revolution in 1979 and is trying to forge friendly relations with neighboring states.
"Iran-Syria relations date back to a long ago and now have become deeply rooted," he said.
Iran and Syria share common stance on Palestine, Torkabadi said, noting that the Islamic Republic and Syria have been standing beside each other in maintaining Palestinian sovereignty and supporting the Palestinian nation.
As Syria sided with Iran during the Iraqi imposed war, Iran stood by the country during the crisis created by arrogant powers, he said.
The enemies are attempting to split Syria and turn the country into a hub of clashes, he said.
Syria has been gripped by a civil war since March 2011 involving various militant groups.