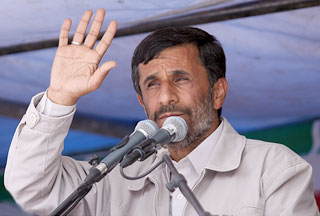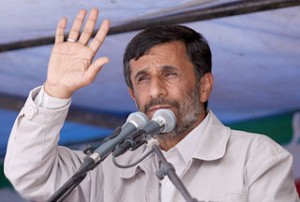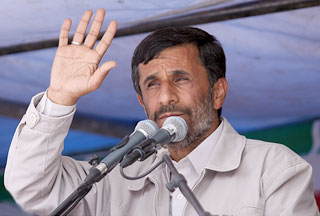 Days after Iran announced that it would start building ten new industrial scale enrichment plants, President Mahmoud Ahmadinejad says Iran will start enriching uranium to a level of 20 percent.
Addressing a crowd in Iran's central province of Isfahan, President Ahmadinejad said the West has been making efforts to get in the way of Iran's nuclear progress.
"We asked for 20 percent enriched uranium fuel which according to the regulations of the International Atomic Energy Agency (IAEA) they can provide us with. However, they refused to do so," President Ahmadinejad said.
"God willing, Iran will produce [nuclear] fuel enriched to a level of 20 percent," the Iranian president announced.
The remarks came as earlier Deputy Secretary of Iran's Supreme National Security Council Ali Baqeri warned that should the IAEA fail to provide Iran's needed fuel, the country would move to enrich uranium to a level of 20 percent on its own.
The new nuclear development comes as Tehran's research reactor has run out of fuel after years of operation and therefore Iranian nuclear officials called on the IAEA to provide the required fuel for the medical reactor.
"Based on legal terms, we have no problem to obtain the fuel for the Tehran reactor as enrichment to a level of more than 5 percent or 20 percent is not prohibited to be carried out by different countries [that are signatories to the nuclear Non-Proliferation Treaty (NPT)]," Baqeri, who is a deputy to Iran's chief nuclear negotiator Saeed Jalili said earlier.