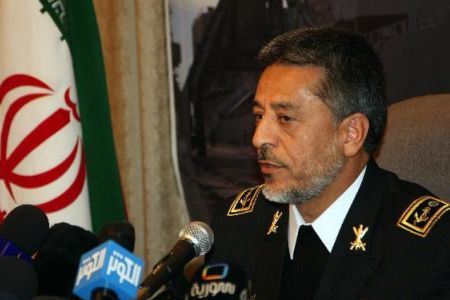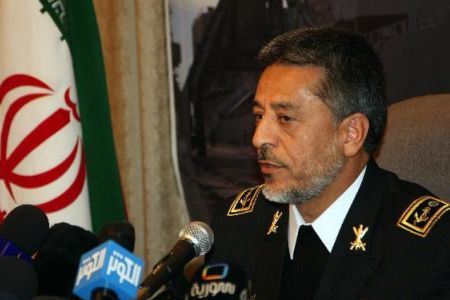 Iran's Navy Commander Rear Admiral Habibollah Sayyari says the country's naval forces will stage a massive military exercise in the international waters.
Rear Admiral Sayyari said that the drill code-named "Velayat 90" will kick off in the near future, and will extend over a large area, from the Sea of Oman to the northern Indian Ocean, Fars News Agency reported.
The senior Iranian commander noted that the drill, which involves sophisticated equipment, aims to display the prowess of Iran's Navy in defending the country's territory.
The Iranian Navy staged the eight-day "Velayat 89" maneuvers in May 2010. The drills successfully tested different types of destroyers, submarines, anti-submarine torpedoes, mid-range cruise missiles, missile launcher frigates and fighter jets.
According to Iranian military spokesman Rear Admiral Qasem Rostamabadi, more than 150 operations were conducted on the eighth and final day of the war games.
Rear Admiral Rostamabadi said that the military equipment tested during "Velayat 89" maneuvers were all domestically-manufactured.
Over the past years, Iran has made important breakthroughs in its defense sector and attained self-sufficiency in producing important military equipment and systems.
Iran has repeatedly clarified that its military might is merely based on the nation's defense doctrine of deterrence and poses no threat to other countries.