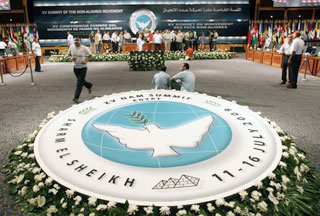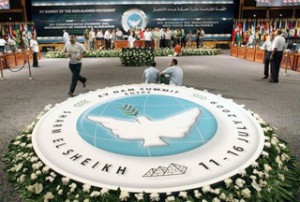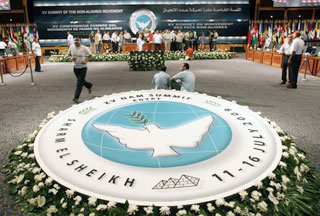 Iran says will host the 2012 Non-Aligned Movement (NAM) summit, which will bring together the heads 118 of the organization's member states.
"The 2012 Non-Aligned Movement summit will be held in Iran," Foreign Ministry Spokesman Ramin Mehmanparast told reporters on Tuesday, without specifying whether the capital city of Tehran, Kish Island or another location would be the venue for the event.
Mehmanparast said he hopes the summit will lead to "important decisions" that can bring order to the international community's current chaotic state, which has been caused by the discriminatory policies governing it.
Founded in 1961, NAM is an international organization of states that consider themselves not formally aligned with or against any major power bloc.
The organization, which includes nearly two-thirds of UN member states, aims to secure the interests of developing countries within the context of international diplomatic relations.
Elsewhere in his remarks, Mehmanparast also said that Iranian Foreign Minister Manouchehr Mottaki will attend the upcoming nuclear Non-proliferation Treaty (NPT) review summit in New York, leading a high-raking delegation.
He also said some valuable discussion about various matters were held during the international conference on nuclear disarmament and non-proliferation of atomic weapons which could come in handy at the NPT review summit.