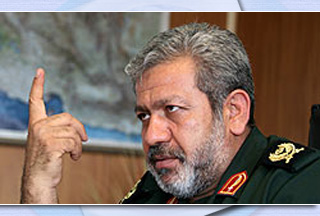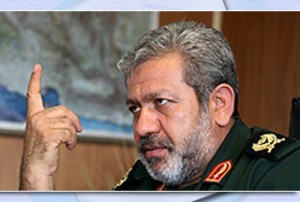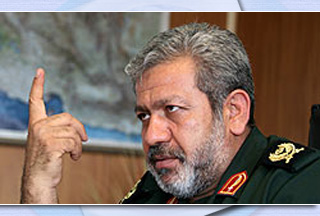 In response to the US military buildup in the Persian Gulf, Iran will soon launch a domestically-built air defense system to counter the ballistic missile threat in the future.
On Tuesday, more than a week after Washington started ramping up its military hardware in the Persian Gulf region, senior Air Force Commander Mohammad-Hassan Mansourian announced that the country will set up a sophisticated system "to detect and deter ballistic missiles" before they reach their targets.
"At the end of the day, it all comes down to how strong your air command is," Mansourian told Fars News Agency. "The better your air deterrence capabilities, the more chances you have to gain the upper hand in combat."
Mansourian said Iran's military and government officials have emphasized on the need to strengthen the defenses around vital spots, particularly the country's various nuclear sites.
"To protect our nuclear installations, particularly the ones in Tehran and Esfahan, we have devised a set of defense strategies to sabotage any attempt or plan to attack us," he said.
The Iranian commander said it is of utmost importance to reduce the effectiveness of a planned strike, be it on the country's nuclear sites or any other sensitive location.
After years of accusing Iran of developing nuclear weapons, Washington has taken silent steps in the past weeks to upgrade its missile systems and war machine in the Persian Gulf, under the pretext of defending its regional allies against missile strikes by Iran.
The US allegations come despite insistence by Iran that neither its missile program, nor its uranium enrichment pose a threat to regional stability.
On a different note, Mansourian said the growing threat of cruise missiles could be easily neutralized by studying the enemy's standard methods of using these weapons in recent warfare and also by building applicable ground-based systems such as heavy artillery units.
His remarks come one day after Heshmatollah Kassiri, another senior military official, announced that Iran has plans to develop an air defense system that is comparable to and even more sophisticated than the advanced Russian S-300 system.
"The domestically-built air defense system, which will be unveiled in the near future, is as powerful as the S-300 system, or even stronger," IRNA quoted Heshmatollah Kassiri as saying.