Iran
Iran to Launch Home-Made Oceangoing Oil Tanker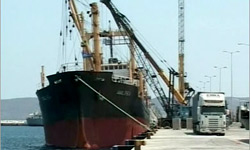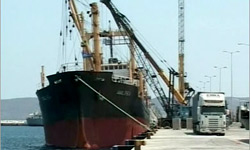 Iran plans to launch its first home-made oceangoing oil tanker next Iranian year (starts on March 21), an official announced.
Managing-Director of Iran Shipbuilding and Offshore Industries Complex Co. (ISOICO) Hamid Rezaeian said on Thursday that the oil tanker is 186 meters (m) long, 32 m wide and 16 m high.
He added that the vessel is capable of carrying 35,000 tons of oil products, press tv reported.
In December 2012, Iran unveiled a home-made oceangoing cargo vessel named Iran-Shahr-e-Kord.
The Iran-Shahr-e-Kord cargo vessel has the capacity to carry 2,200 TEU (twenty-foot equivalent unit) containers and was officially delivered to the Islamic Republic of Iran Shipping Lines (IRISL) after receiving all the needed licenses from the relevant bodies.
Iran-Shahr-e-Kord cargo vessel is the second oceangoing ship built by the ISOICO for delivery to the IRISL.