Iran
Iran to Launch New Home-Made Destroyer in Caspian Sea Soon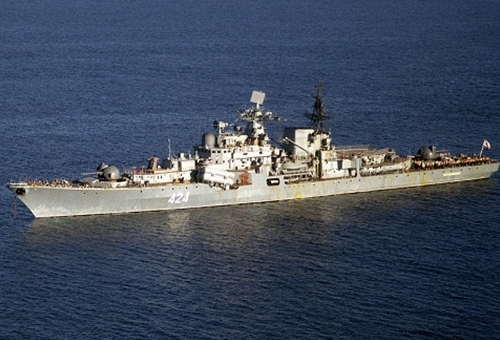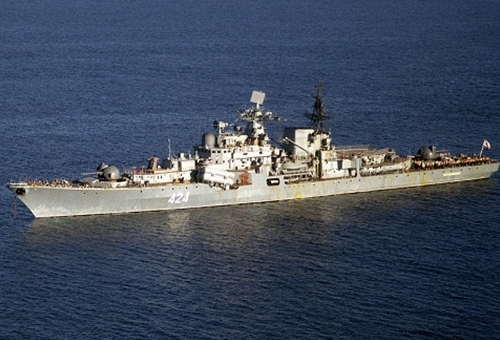 The Iranian Navy plans to launch its home-made advanced destroyer, "Damavand", in the Caspian Sea in the near future, the Navy's top commander in Northern Iran Admiral Khordad Hakimi announced on Wednesday.
"Destroyer Damavand will soon join Iran's naval fleet in the Caspian Sea," Admiral Hakimi told reporters.
"We have no security problem in the Caspian Sea today, and the Iranian Navy's presence in the country's territorial waters," he added.
"The Navy is fully prepared to confront any threat," the Admiral reiterated.
In recent years, Iran has made great achievements in its defense sector and attained self-sufficiency in producing essential military equipment and systems.
Iran's Navy Commander Rear Admiral Habibollah Sayyari had earlier informed that Damavand would soon join the Islamic Republic of Iran's Navy.
Iranian officials have always stressed that the country's military and arms programs serve defensive purposes and should not be perceived as a threat to any other country.
"We are prepared today to repel and react to any threat in any spot in the shortest time," Admiral Sayyari said, addressing a ceremony held for the inauguration of Navy cadets in the Northern city of Noshahr in September.
He pointed to the presence of the Iranian Navy in the high seas, and said, "The Navy's 31st Flotilla is conducting it missions in remote areas and is protecting the country's economy in the international waters."
Iran's naval power has even been acknowledged by foes. In a Sep. 11, 2008 report, the Washington Institute for the Near East Policy said that in the two decades since the Iraqi imposed war on Iran, the Islamic Republic has excelled in naval capabilities and is able to wage unique asymmetric warfare against larger naval forces.
According to the report, Iran's Navy has been transformed into a highly motivated, well-equipped, and well-financed force and is effectively in control of the world's oil lifeline, the Strait of Hormuz.
Since November 2008, the Iranian Navy has conducted anti-piracy missions in the Gulf of Aden and Bab el-Mendeb Strait to protect the country's cargo ships and oil tankers against pirates.
In June 2013, Iran launched its overhauled and modernized destroyer named Bayandor in the Southern waters of the country in the presence of Army Commander Major General Ataollah Salehi and Rear Admiral Sayyari.
Army officials said the Iranian Navy's power of safeguarding the country's territorial waters as well as maintaining security in regional and international waters will increase after the launch of Bayandor.