Iran
Iran to make aggressors regret action: Defense min.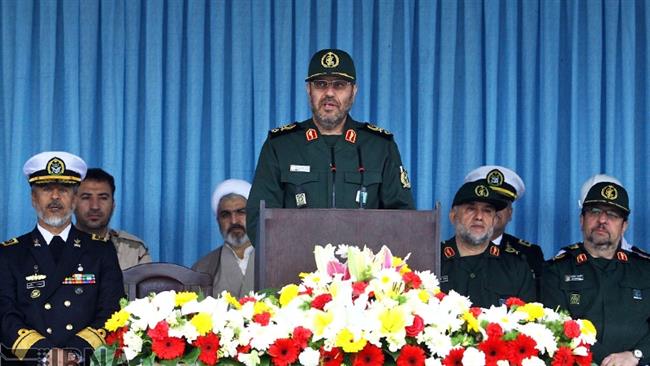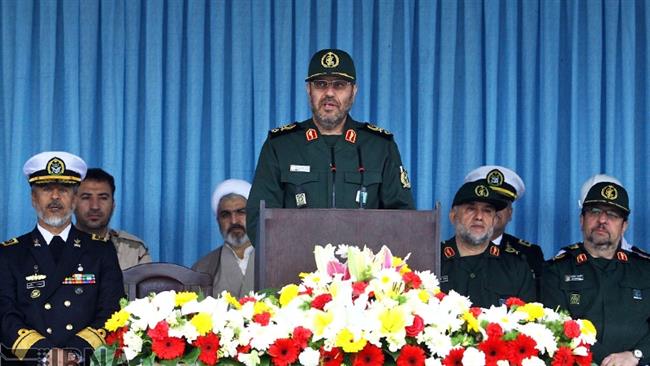 Defense Minister Hossein Dehqan says Iran's military forces are fully prepared to defend the country and make any aggressor regret their action.
"Iran's Armed Forces have proved that they will make regional and extra-regional powers regret if they lay greedy eyes on this country," Dehqan said in the northern Iranian city of Bandar Anzali on Thursday.
He also said the Iranian nation and military forces will stand with full power against the hegemonic system led by the US if it decides to take action against the "resistance front."
The "resistance front" is generally referred to the alliance between Iran, Syria, Lebanon's Hezbollah and any side which fights against the Israeli occupation and colonial powers.
Dehqan said certain powers back terrorist groups across the world, citing their invasions of countries which have led to the rise of the most violent militants, including Daesh.
Those countries have "fomented the worst crimes against humanity in Yemen, Iraq and Africa," he said.
Their crimes "have even reached the apparently developed and civilized countries that thought they…can prevent unrest within them," Dehqan said in an apparent reference to terrorist attacks in Europe.
Referring to the wars in the Middle East, Dehqan said the US and the Israeli regime are killing innocent people "by waging proxy wars" and are seeking to "create insecurity in the region."
The best way to establish security in the region, he said, is the withdrawal of "arrogant countries," such as the US from the Middle East.
"There is no need for the presence of foreign countries, and the region can provide security for itself," Dehqan stressed.