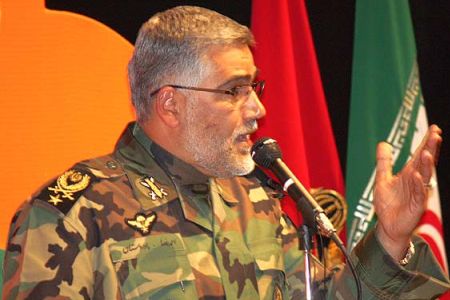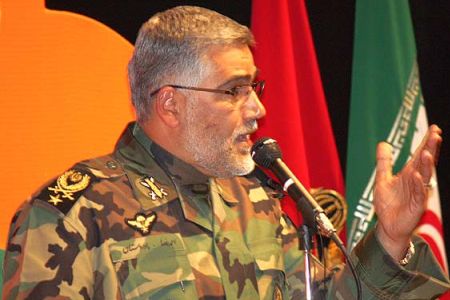 A top military commander says Iran plans to restructure the Army's Ground Forces to further improve the country's defensive power.
"Plans for making changes within the Army's Ground Forces, aimed at enhancing its preparedness in confronting threats, have been approved by the Commander-in-Chief [Leader of the Islamic Revolution Ayatollah Seyyed Ali Khamenei]," Commander of the Iranian Army's Ground Forces Brigadier General Ahmad-Reza Pourdastan said on Thursday.
Pourdastan added that the order to implement the plan has also been issued by Imam Khamenei, Fars News Agency reported.
The enemy would not attack Iran from just one front, and so the Islamic Republic's Army has taken measures to be prepared to fend off potential attacks on any parts of the country, the Iranian commander said.
Referring to neoconservatives' rise to power in Washington, Pourdastan said gaining power by this political movement in the US has affected global developments.
He added that according to the studies conducted by the US intelligence services, Islam and the Shia faith are among the new global power poles, and restricting these powers is the neoconservatives' priority.
Iran says it has managed to develop modern military hardware, including missiles, missile launchers and vessels, despite the US-backed sanctions imposed on Tehran over its nuclear program.
However, the Islamic Republic has repeatedly announced that its military prowess poses no threat, whatsoever, to regional countries.
Iran has reiterated on numerous occasions that its military might is aimed at deterrence and repelling possible acts of aggression.
Tel Aviv and Washington have repeatedly threatened Tehran with a military strike, based on allegations that Iran's nuclear work may have hidden military aspects.
Iranian officials reject Western accusations that Tehran is pursuing a military nuclear program, arguing that as a signatory to the Nuclear Non-Proliferation Treaty Iran has the right to apply peaceful aspects of nuclear energy.
Iranian military officials, however, have dismissed such threats, warning the US and Israel that any military movement against Iran's nuclear facilities would spread beyond the region.