Iran
Middle East
Science
Iran to Mass-Produce 2nd Home-Made Coronavirus Vaccine Late in Summer
No serious and worrying side effects have been observed in the human trial of COV-Pars coronavirus vaccine, produced by Iran's Razi institute, so far, the main researcher of the clinical study of the vaccine said, adding that it can be mass-produced late in summer.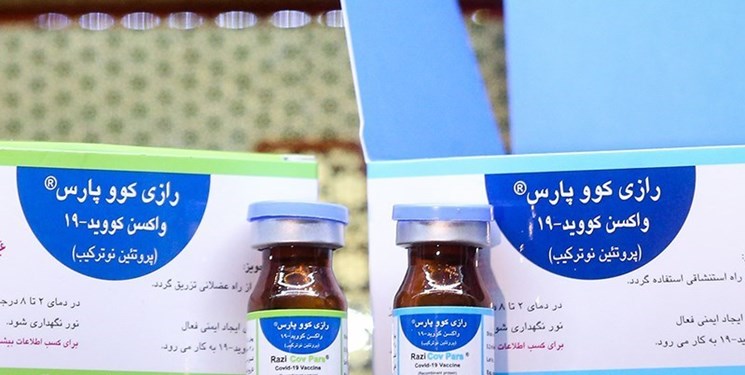 "The conditions for the mass-production of the COV-Pars vaccine are expected to be in place by the end of Summer," Saeed Kalantari said on Wednesday.
The first and second injections in the first phase of the clinical trial of the vaccine were successfully completed, and today the inhaled dose was prescribed for the first time, he added.
"So far, no serious side effects have been observed in the process of the study and the vaccine has shown very few insignificant side effects," Kalantari said.
Meantime, Head of Razi Institute Ali Es'haqi said that the second phase of the clinical trial of COV-Pars vaccine will begin in early June with 500 volunteers
The second phase lasts about two months, then we enter the third phase of the human trial, he added.
Razi Institute's COV-Pars coronavirus vaccine is the first injected-inhaled recombinant corona protein vaccine unveiled February.
The institute started working on a COVID-19 vaccine in early 2020.
Iran's President Hassan Rouhani said in January that 3 home-made coronavirus vaccines produced by the country's scientists will be mass-produced and injected to millions of Iranian nationals late in Spring or Summer.
"We can almost say that next year, at the beginning of Summer or the end of Spring, we will have three vaccines (developed by the three institutes of) Barekat, Razi and Pasteur," President Rouhani said, addressing a meeting of the national coronavirus campaign headquarters in Tehran.