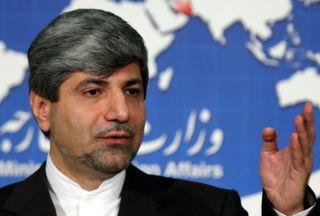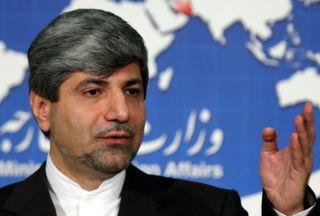 The Iranian Foreign Ministry says it is determined to continue its investigations into the United States' move to kidnap an Iranian scholar.
The announcement came hours after the departure of Iranian academic Shahram Amiri, who had been in US custody since June 2009, from Washington to Tehran on Wednesday.
Iranian Foreign Ministry Spokesman Ramin Mehmanparast said that the ministry will move ahead with its investigations into Shahram Amiri's abduction by CIA agents in Saudi Arabia and into Washington's responsibility for the kidnapping through various legal and diplomatic means, IRNA reported on Wednesday.
"Shahram Amiri left the US soil for Iran hours ago with the help of the Iranian government and the effective cooperation of the Pakistani Embassy in the United States," Mehmanparast said.
The Pakistani Embassy in Washington preserves Iran's interests in the United States, since the two countries have no diplomatic relations.
The Iranian deputy foreign minister for American affairs had a phone conversation with Amiri last night to make sure about his mental well-being.
"During the phone conversation with Amiri, Tehran's steadfastness to bring the Iranian scholar back home was reiterated," the foreign ministry spokesman added.
Amiri says he was kidnapped by the US security agents in collaboration with Saudi forces, while he was on a pilgrimage in the holy city of Medina in June 2009.
In his exclusive interview with Press TV, Amiri said he was snatched by a group of unknown people and made unconscious before he found himself on an American plane heading for the United States.
In the latest [third] audio message obtained by Iran's intelligence sources, Amiri said he was offered $10 million to appear on CNN and announce that he had willingly defected to the US.
Holding the US accountable for Amiri's abduction, the Iranian Foreign Ministry summoned the Swiss charge d'affaires, whose embassy represents US interests in Iran, earlier this month and handed over new documents related to the abduction of the Iranian national by the Central Intelligence Agency (CIA).
Analysts say US intelligence officials decided to release Amiri after they failed to advance their propaganda campaign against Iran's nuclear program via fabricating interviews with the Iranian national.