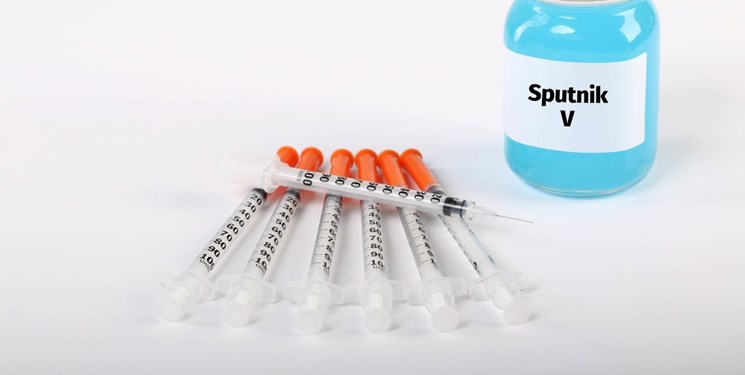 Iranian President's Chief of Staff Mahmoud Vaezi said his country will launch production line of the Russian vaccine, Sputnik-V, as part of the nationwide campaign against the coronavirus outbreak.
Vaezi said on Friday that Tehran is planning to produce the Russian COVID-19 vaccine, adding that the project will kick off as per Iran-Russia prior agreement to that end.
"Iran has decided to provide a variety of vaccines ranging from the WHO-affiliate COVAX vaccines, to Russian, Indian and Chinese versions as well as domestic vaccines," he noted.
In relevant remarks on February 12, Head of the ministry's public relations Kianoush Jahanpour announced on his official Twitter account that the second consignment of Sputnik-V had just arrived in the country.
"Moments earlier, the second shipment of Sputnik-V, including 100,000 doses of the vaccine, arrived in Tehran a few days ahead of schedule," he tweeted.
"After labeling and coding in the [Tracing, Tracking and Authentication Control] TTAC system, this consignment will be distributed among the health network for the vaccination of front-line health workers," Jahanpour added.
Iran received the first shipment of the Russian Sputnik V vaccine on February 6 and is also to receive nearly four million doses of vaccine from the COVAX program.
Iran started nationwide COVID-19 vaccination on Tuesday February 9 using the Sputnik V vaccine.
The public vaccination for coronavirus began in Iran in a ceremony held at Imam Khomeini Hospital of Tehran and 634 hospitals all over the country.
The first person to get the jabs was Parsa Namaki, the son of Health Minister Saeed Namaki.
Priorities for this phase of vaccination are health workers at ICU sections of hospitals.
According to the health ministry officials, some 1.3 million Iranians will be vaccinated against the virus by the end of the current year (March 20). The next group that will receive the jabs are vulnerable and elderly people.
Saeed Namaki said that the vaccination program started today in 635 centers across Iran.
"The next shipments of vaccines will gradually enter the country," he said, adding that the works on home-made vaccines are also proceeding well and they may enter the mass production phase in spring.
Earlier in February, Iranian Health Ministry Spokeswoman Sima Sadat Lari said that the coronavirus vaccine jointly produced by Tehran and Havana will arrive in Iran in 3 weeks.
"The domestically-produced vaccines will be ready by the end of next year, and the Barakat foundation vaccine has passed the initial phases of clinical trial well and has entered the second phase," Lari said on February 7.
"Also, the vaccines of Razi Pharmaceutical Company will soon enter the phase one of clinical trial," she added.
Lari also described Cuba as a reliable country in the field of vaccine production, and said, "The joint Iran-Cuba vaccine is scheduled to enter Iran from Cuba in two to three weeks. It creates a high level of immunity."