Iran
Middle East
Iran to Unveil 50 New N. Achievements Early Next Year
Assistant head of the Atomic Energy Organization of Iran (AEOI) Ali Asqar Zare'an announced on Saturday that the country will unveil 50 new nuclear products in the early days of the next Iranian year (to start on March 20).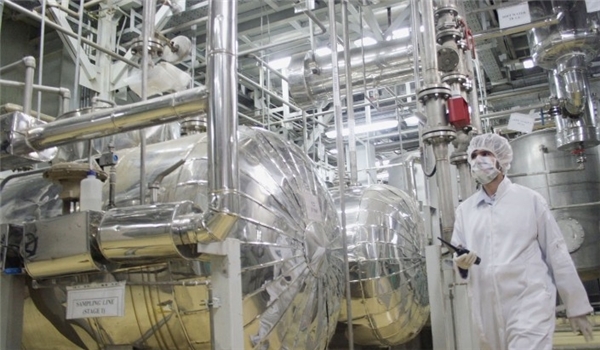 "50 new achievements will be unveiled on April 9 (National Nuclear Technology Day), including new centrifuge systems and power plant heavy water," Zare'an said, addressing a ceremony in Karaj city near Tehran today.
He also added that Arak heavy water reactor will have new activities on its agenda next year, noting that there will be some good news to be released about it soon.
Zare'an said that the enemies are angry at Iran's full control over the nuclear fuel cycle.
AEOI Head Ali Akbar Salehi had announced last January that the country was taking the preliminary steps to produce what he called "modern 20%-enriched uranium" to fuel the country's reactors.
"The preliminary moves have started to design modern 20%-enriched fuel and we are on the threshold of it," Salehi said.
"It is a product different from the former 20%-enriched fuel which could be used to fuel whatever reactor we build like the Tehran reactor," he added.
"The nuclear reactor in Tehran has been working with the old fuel so far, but the modern fuel will increase its efficiency," Salehi said.