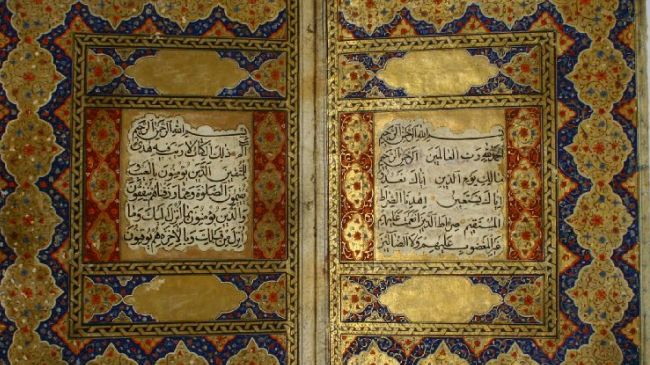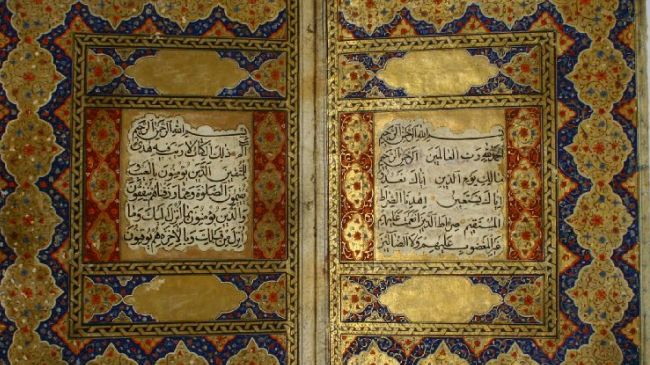 Iran is planning to unveil a collection of exquisite Qur'anic manuscripts at the country's Golestan Palace in the capital city of Tehran.
"Some 30 Qur'ans will be unveiled and inscribed on Iran's National Heritage List," Golestan Palace director Masoud Sharifi told ICHTN.
"The Qur'ans belong to the Golestan Palace treasure and date from 1,000 years ago until the Qajar era," he added.
Renowned Iranian and Muslim calligraphers have worked on the manuscripts which will be unveiled during the holy month of Ramadan. The auspicious month is when Muslims believe the first verses of the holy Qur'an were revealed to Prophet Muhammad (PBUH).
Iranian artists have made some of the world's most exquisite and unique Qar'anic creations which have been unveiled and showcased during national and international exhibitions.
The world's first Qur'an etched in stone is one of such creations which will be unveiled during Ramadan.
Seyyed Hossein Pourrazavi has hewn the entire holy book with the naked eye over the past 31 months.
Iran also unveiled the world's most exquisite manuscript of the holy Qur'an in 2008.
The 600-page Qur'an was transcribed by prominent calligrapher, Zeinolabedin Qazvini, and was illuminated by some 35 artists during the reign of Fathali Shah (19th century king of the Qajar dynasty).
The book is adorned with 600 kinds of illuminations and it took the artists about two years to decorate the cover of the Qur'an with different colors and 24 types of gold.
Iran's first international exhibition of Qur'anic manuscripts was also held at the country's National Library and Document Center in July 2012, showcasing Persian and Arabic manuscripts of the holy Qur'an created by artists from Iran and a number of foreign countries.