Iran
Iran to Unveil New Defense Products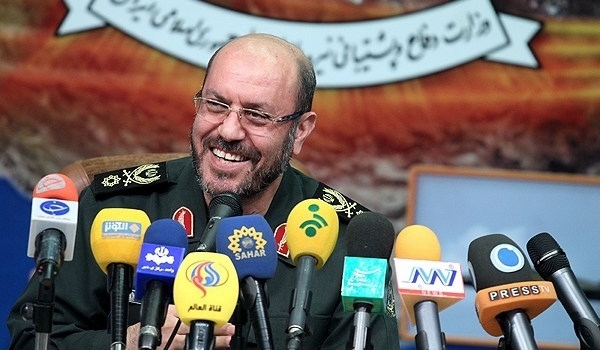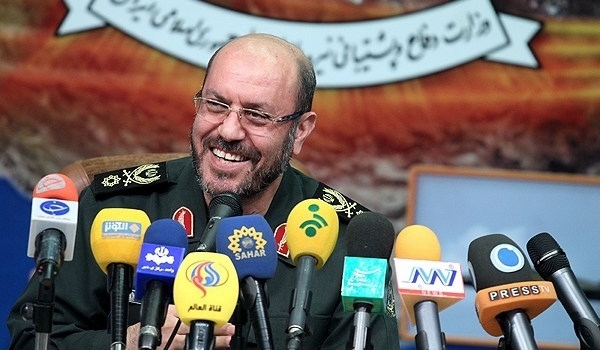 Iran plans to unveil several new defense products, including a home-made training jet, in the near future, Defense Minister Brigadier General Hossein Dehqan announced on Saturday.
"Iran will unveil four new products in the missile, aviation and mapping fields tomorrow in an exhibition named 'Self-esteem and Jihadi Management' which will be inaugurated by the president," Dehqan said in a press conference in Tehran on Saturday.
"Training jets are among the (main) needs of Iran's Air Force, and the designing and production of a prototype model of such jet has just finished and the aircraft will likely be unveiled by the yearend," he added.
Pointing to Iran's rapid advancement in defense technology, Dehqan said many world states are eager to launch defense cooperation with Iran.
He said the defense ministers of some big world states will travel to Iran in the near future to strike agreements with the Islamic Republic.
The Iranian defense minister also said that his ministry is now in direct cooperation with 91 universities to produce more advanced equipment and weapons.
A senior Air Force commander had announced in February Iran's plans to build semi-heavy and training jets, adding that the country's experts have equipped Mirage fighters with state-of-the-art home-made weapons.
The plan for manufacturing semi-heavy fighter jets has been sent to senior officials to receive their approval, and "once approved, the Defense Industries will start building them", Islamic Republic Air Force Chief Liaison Officer General Aziz Nasirzadeh told FNA at the time.
He also referred to the mounting of modern equipment on Mirage fighter jets, and said, "We have mounted foreign-made fuel tanks on these fighter jets which has prolonged their flight duration and equipped them with home-made weapons and ammunition."
The General said also elaborated on the features of the indigenous Saeqeh (Thunderbolt) military fighter jets, and said they enjoy air-to-air refueling capability.
The Iranian commander referred to the country's plans to build new fighter jets, and said, "Other projects are also underway by the Defense Industries to manufacture more fighter jets, one of which is Kowsar training jet."
Also in August 2013, Nasirzadeh announced that the Iranian Air Force and Aviation Industries Organization (affiliated to the Defense Ministry) are jointly manufacturing an advanced fighter jets.
"Manufacturing this military aircraft will make us fully needless of purchasing jet fighters from abroad, specially for training purposes," Brigadier General Nasirzadeh said.
"We have taken very good measures in producing aircraft ammunition, long-range ammunition and smart missiles," he added.