Iran
Iran Top commander vows to prevent recurrence of Pasdaran Ave. incidents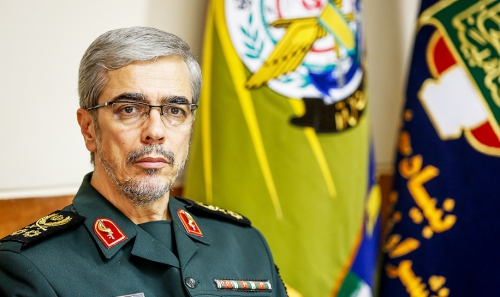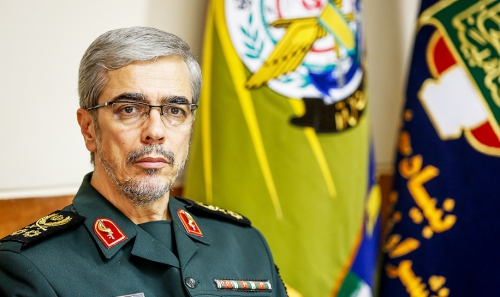 Chief of Staff of the Iranian Armed Forces Major General Mohammad Baqeri on Thursday underlined that the powerful defenders of national security will never allow recent incidents in northern Tehran to be repeated.
In a message, the top commander also vowed that and any threat to Iranian citizens' security will meet resolute response.
While the Iranian nation were still mourning for the death of a number of their fellow countrymen aboard the ATR passenger plane in southwestern Iran, the enemies provoked such riots to avenge their contemptuous setbacks in the wake of resistance movement's victories and Iranians' epic turnout in the 22 Bahman rallies.
Iran's sustainable security and durable peace which have angered the wicked enemies have not achieved so easily that a group of filthy mercenaries can target in a bid to frighten people in the capita and other cities, he said.
Baqeri also appreciated police and volunteer forces who foiled the plots of the rioters.
In one of the streets of northern Tehran, there was a riot on Monday night. The riot was subdued by the security forces after a few hours and the main instigators were arrested.
In addition to the five security forces, who were killed in separate car-ramming attacks and stabbing on Monday night, 30 others were injured in the protest.