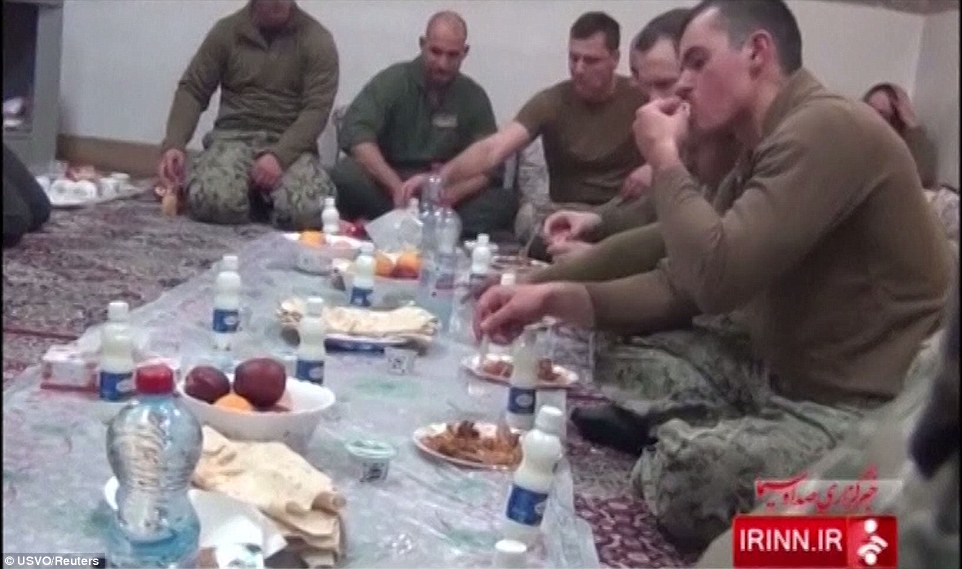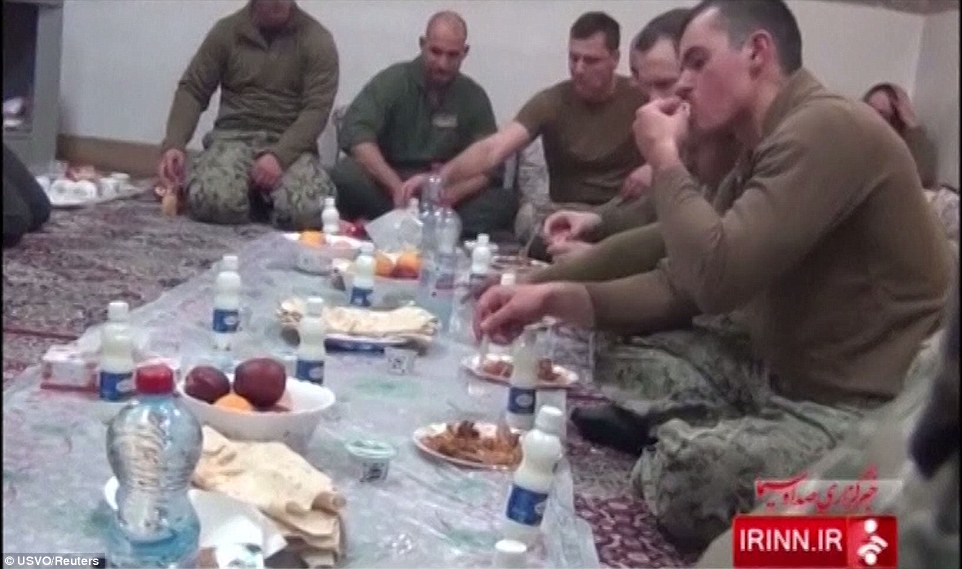 Iranians treated the US naval personnel in their custody extremely well after they trespassed into Iranian waters earlier this year, says Stephen Lendman, an American political commentator and journalist.  
On Thursday, the US Navy released a scathing report on the January arrest of 10 trespassing American sailors by Iran in the Persian Gulf, rebuking the servicemen and their commanders for being "derelict" in their duties.
On January 12, two US Navy crafts carrying 10 Marines were seized by Iran's Islamic Revolution Guards Corps (IRGC) Navy after reaching three miles into the waters surrounding the Farsi Island in the Persian Gulf.
The US Navy released the findings of its 5-month inquiry into the incident, saying poor decisions, bad training and little oversight plagued the mission.
"The US naval personnel, who were picked up at the sea in the Persian Gulf by Iranian naval forces, … strayed in waters they shouldn't have been in.  And then the Iranian naval forces interdicted them, took the US crew in custody, [but] treated them extremely well," Lendman told Press TV on Thursday.
"And they were only in custody for a short time, probably for hours. I think it was less than a day or two," he added.
"They were treated well. And they were trespassing where they shouldn't have been. And now the navy is getting ready to punish these servicemen for dereliction of duty, negligence," he stated.
"This is the way America treats its service personal. It goes far further from what may happen to these individuals with the Navy," the journalist said.
"America convinces young people to join the military. America has no longer a draft since mid 1970s. So it's been about 40 years since America had a draft," he pointed out.
"There are very hard economic times in America. I call it accurately 'mainstream depression,' where young people cannot find jobs, or the ones who do find are terrible, poor-paying, where they need two or more of them just to survive," he said.
"So they convince a lot of people to go into the military, whether it is the navy or army or whatever," the commentator stated.