Iran
Middle East
North America
Palestine
Iran: Trump's Policies Merely Serving Israel, Netanyahu
Iranian Foreign Minister Mohammad Javad Zarif blasted the US recognition of occupied Golan Heights annexation to Israel and designation of the Islamic Revolution Guards Corps (IRGC) as a "terrorist organization" as policies just serving the interests of Israel, saying that he will discuss confrontational measures with Syrian officials during his current Damascus visit.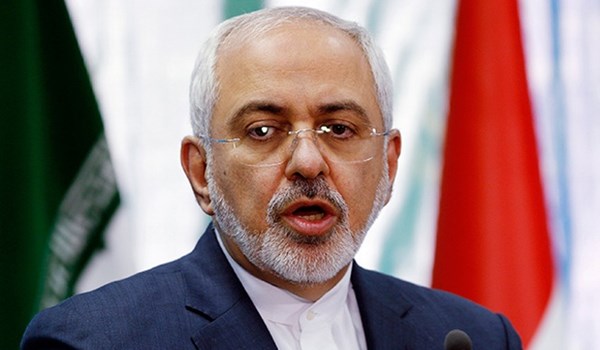 "Mr. Trump responded to the Syrian people's victory against the US-backed terrorists by recognizing the Zionist regime's illegal move in occupied Golan on one hand, and enlisting the IRGC in the US blacklist of terrorist groups, on the other hand," Zarif told reporters in Damascus on Tuesday.
"The two realities showed the US repeated defeats and this fact that the US and the White House policy is only limited to serving the Zionist regime and (Israeli Prime Minister Benjamin) Netanyahu, and Mr. Trump adopts these measures for Mr. Netanyahu as an election gift," he added.
Zarif said that the Iranian government and people have both condemned the US decisions on the IRGC and the Golan Heights, noting, "We need to speak with our Syrian friends on how to confront this illegal move as well as Iran and Syria's shared project of restoring peace and stability to Syria since paving the political path after the victories of the resistance front and the Syrian people is a necessity."
US President Donald Trump said, in a post on his Twitter page in March, that it was time to back what he described as the Israel's "sovereignty" over the Golan Heights, a Syrian territory under Israeli occupation since 1967.
"After 52 years it is time for the United States to fully recognize Israel's Sovereignty over the Golan Heights, which is of critical strategic and security importance to the State of Israel and Regional Stability!" he said in his tweet.
The US' Golan Heights decision, which is in obvious contravention of international law, has been met with condemnation by the international community, with the UN and even Washington's Persian Gulf and European allies blasting the move.
Also, the United States designated IRGC as a "terrorist organization" last week.
Responding to Washington's Monday move, Iran immediately declared the US as "state sponsor of terrorism" and American forces in the region "terrorist groups".
Zarif slammed the decision by the US administration on labeling the Islamic Revolution Guards Corps (IRGC) a "foreign terrorist organization", seeing Trump's close ties with Netanyahu as a main contributor to the gravely wrong move made by the US president ahead of the Tuesday election in Israel.
"A(nother) misguided election-eve gift to Netanyahu. A(nother) dangerous US misadventure in the region," Zarif wrote on Twitter last week, referring to the IRGC designation as yet another move by the US president in aid of Netanyahu after Trump's recent decision to recognize Israel's annexation of the Syrian Golan Height.