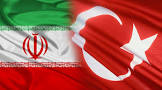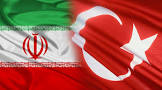 Iranian Foreign Minister Mohammad Javad Zarif says Iran and Turkey can join hands in resolving ongoing crises facing the Middle East region.
"Cooperation between Iran and Turkey is effective and useful in settling regional crises," Zarif said in a meeting with Turkish President Recep Tayyip Erdogan in Istanbul on Saturday.
Iran's top diplomat also underlined the need for the highest ever cooperation between Tehran and Ankara and said "high-ranking officials at the Islamic Republic of Iran attach a great significance to relations with Turkey."
Zarif also stated that Iran and Turkey can cooperate in presenting a successful model of proximity among religions, rather than religious division.
Erdogan, for his part, said the promotion of relations between Iran and Turkey can serve the interests of the two neighbors and contribute to regional peace and stability.
The West wants the Muslim world to get weak, the Turkish president said, noting that Ankara and Tehran shoulder a heavy responsibility in resolving regional crises.
He also described the Daesh terrorist group as a common threat to Iran and Turkey and underlined the need for dialog between the two countries in order to find suitable solutions to regional problems.
Calling for further expansion of economic ties between the two countries, Turkish president once again extended an invitation to his Iranian counterpart, President Hassan Rouhani, to visit his country.