Iran: UK can't harm Hezbollah's will to fight terror, Israel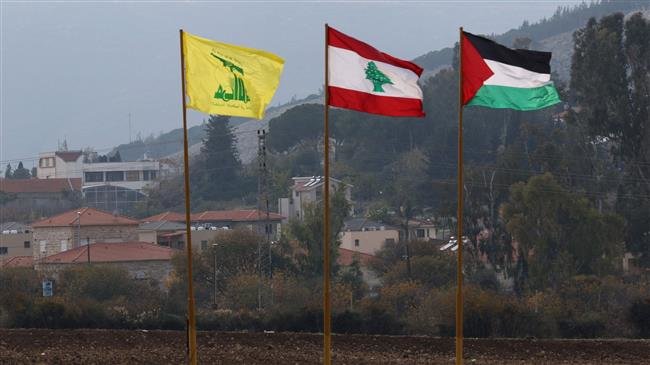 Iran has condemned Britain's recent move in blacklisting Lebanese resistance movement Hezbollah as a terrorist group, warning London that such measures won't harm the group's resolve to fight "terrorism and Zionism."
"Hezbollah, as a victim of Zionist and Takfiri terrorism…. has been a pillar and main force of the war against terrorism and terror outfits like Daesh and their defeat in the region," Bahram Qassemi, Iran's Foreign Ministry spokesman, told reporters on Saturday.
The comments came days after UK Home Secretary Sajid Javid said that the British government will designate the entire Hezbollah organization as a terrorist entity as of Friday, subject to the approval of the parliament.
The UK had previously blacklisted Hezbollah's military apparatus as a "terrorist group."
Underlining Hezbollah's strong support among the people of Lebanon and its strong representation in the country's political process, Qassemi denounced London's move as a "mistake."
He said Iran recognized Hezbollah as a legal organization that helped keep Lebanon secure and viewed Britain's outlawing of the group as a move that "ignored the rights of a vast part of a nation."
"This signifies the UK's deliberate disregard for a large number of Lebanese people and Hezbollah's legitimacy and legal standing in Lebanon's political and administrative structure," Qassemi continued.
Britain has become increasingly angered by Hezbollah's role in an anti-militancy campaign in Syria, where London has for the past eight years supported terrorist groups opposed to the government of President Bashar al-Assad.
Hezbollah has played a major role in helping Assad purge the Syrian territory from terrorist groups. The intervention, once criticized inside Lebanon, has helped the resistance movement increase its political clout as the group now controls three ministries, a first on the history of the Lebanese government.
The Israeli regime swiftly welcomed Javid's announcement with Israeli Security Minister Gilad Erdan saying in a tweet that the European Union, which unlike the United States has opposed designation of Hezbollah as terrorist entity, should follow suit.