Iran
Iran uncovered, busted CIA-run cyber-espionage network: Security chief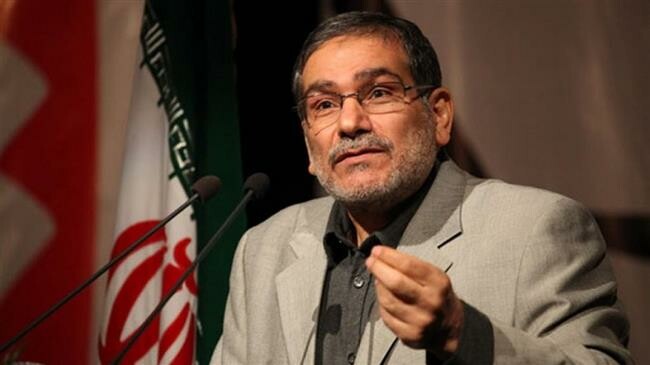 Secretary of Iran's Supreme National Security Council (SNSC) Ali Shamkhani says the country's intelligence apparatus has successfully discovered and dealt a serious blow to a cyber-espionage network, which was run by the US Central Intelligence Agency (CIA) and operated in a number of countries.
"The United States is engaged in extraterritorial cyber attacks to show Russia and other countries that they would pay a price for [their alleged] interference in America's affairs," Shamkhani said on the threshold of the 10th International Meeting of High Representatives for Security Issues, scheduled to be held in the Russian city of Ufa on June 18-20.
"It is interesting to know that one of the most complicated cyber networks run by the CIA in the area of cyber-espionage, which accounted for a major part of the CIA's operational capacity in target countries, has been uncovered by Iran's intelligence apparatus and [a serious] blow has been dealt to it," Iran's top security official said, adding that more details on the discovery will be soon released by Iran's Ministry of Intelligence.
Shamkhani noted that in line with intelligence cooperation between Iran and several other countries in the form of an anti-US "international counterespionage network," "We relayed intelligence on the discovered [CIA] network, which was also active in a number of other countries, to our allies, which led to the collapse of the network of CIA's intelligence officers as a result of which a number of spies were arrested and punished in various countries."
The SNSC secretary then noted, "Conducting cyber attacks against other countries is another form of military assault on which America embarks in an illegal manner and against the legal norms and even its own security policies, and naturally, it must be held accountable for such measures before international bodies."
Pointing to the US's long record of cyber attacks against countries, Shamkhani said, "The Americans are constantly pressing ahead with such measures along with an economic and intelligence war against Iran and many other countries."
Americans never seek security in Middle East
Elsewhere in his remarks, Shamkhani said the US has never sought to establish security and stability in the Middle East, adding that the Americans are pursuing an Iranophobic policy in an attempt to sell more arms to certain regional countries.
"We have always put emphasis on our principled stance about the need to end American military forces' presence in different regions, which is a factor for fomenting crisis and insecurity," the Iranian security official added, emphasizing that the US military presence in different parts of the world, particularly in the Persian Gulf, poses a threat to all littoral states.
"We have always emphasized that we guarantee the security of the Persian Gulf and the Strait of Hormuz and have presented various initiatives for cooperation with neighboring countries to reduce tensions," the SNSC secretary said.
However, such efforts have failed every time under a suspicious pretext or due to US interference, he added.
Shamkhani said the US has always claimed that its military presence across the world is meant to boost security, but its measures have only resulted in more insecurity and instability.
A senior commander of Iran's Islamic Revolution Guards Corps (IRGC) said late in May that the US presence in the Middle East is at its "weakest in history" of Washington's military presence in this region, amid spiraling tensions between the two countries.
"The Americans have been present in the region since 1833 and they are currently at the weakest state throughout the history of their presence in West Asia, and have the minimum number of warships in the Persian Gulf," Rear Admiral Ali Fadavi, the second-in-command of the IRGC said.