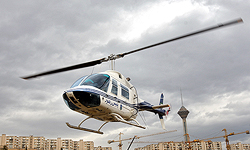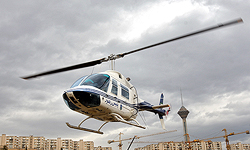 Iran on Tuesday unveiled two home-made semi-heavy and mid-size choppers in an international exhibition underway on Kish island in the Persian Gulf.
The new choppers were unveiled in a ceremony attended by Iranian Defense Minister Brigadier General Ahmad Vahidi.
The first chopper unveiled today, Shahriyar, is a medium-lift 214ST chopper overhauled by Iranian experts. The chopper can lodge and carry 20 passengers.
Panha-1 mid-size chopper with the capacity to carry 14 passengers, and 8-seater Panha-2 light chopper were among the other products unveiled today.
These choppers can provide logistical support for the armed forces and also be sent on military missions.
Managing-Director of the Iranian Aviation Industries Organization (IAIO) Manouchehr Manteqi had earlier said that a number of choppers and commercial planes will be unveiled during the exhibition.
He said Iran is ready to export the choppers which will be unveiled in the exhibition.
Manteqi also added that his organization has also started designing another chopper which will be built by the next year.