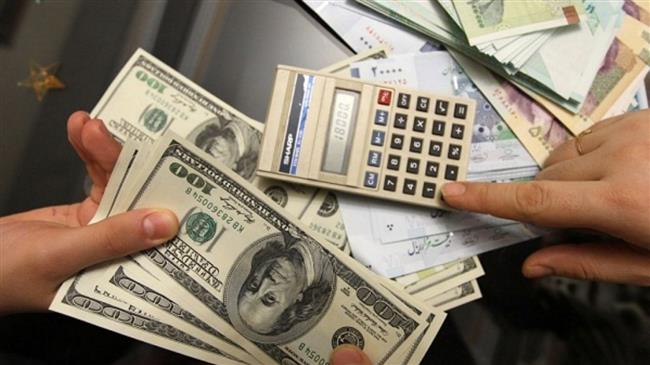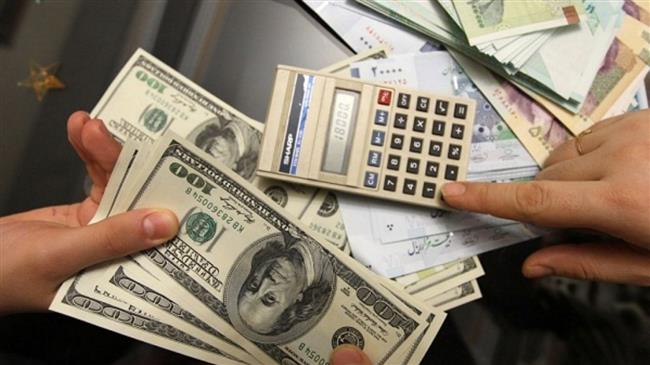 As the United States is preparing for the snapback of economic sanctions against Iran, the country has unveiled a much-awaited package of policies that it expects to help strengthen its national currency – the rial – which has lost nearly half of its value against the US dollar since the start of the year.
The package, which was unveiled by the Governor of the Central Bank of Iran (CBI) Abdolnasser Hemmati during a live televised interview on Sunday evening, most importantly comprised mechanisms to control the US dollar rates through a recently launched "secondary currency market."
Accordingly, the CBI would no longer be involved in determining the dollar exchange rates – what critics argued had only resulted in producing "unrealistic rates" for the greenback.
Instead, the exchange rate would be pegged to the actual trading figures as obtained from transactions between suppliers and buyers in the secondary foreign currency market, Hemmati said as quoted by IRNA news agency.
The CBI, he said, would not interfere in the secondary market and would mostly play the role of a "supervisor," he said.  In other words, it would only intervene to strengthen the rial in case a new major depreciation occurs, the official added.
Based on CBI's package of currency policies which would become operational from Tuesday, export revenues in dollars excluding oil would have to be presented to buyers in the secondary market.
Iran is working on a plan to create a floating mechanism for pricing the US Dollar to help prevent further depreciation of its national currency which lost its value by above 14 percent within only hours this past Sunday.
Hemmati also unveiled other key measures.
For example, the ban on currency exchange shops to sell dollars would be lifted but they would be able to sell only a maximum of $10,000 to clients.
Also, overseas travelers would no longer be provided with subsidized dollars at the rate of 42,000 rials. Instead, they would have to buy their required foreign exchange at "free rates" set by the secondary market.
Elsewhere in his remarks, Hemmati said that all legal institutions and businesses would again be allowed to bring gold and foreign currencies into Iran. He emphasized that the decision would take effect as of Tuesday.
He also said the official dollar exchange rate would remain at 42,000 rials for vital imports such as medicine and food.
The CBI chief also said banks would soon create mechanisms for their clients to deposit their dollar savings which would be entitled to interest rates. This, he said, would help direct the flow of hard currency toward the national economy.
In late July, the rial plunged to its lowest rate against the dollar and at one point was even traded at 120,000 rials.
However, the rate of the greenback was reported in Monday's trading to have dropped to around 96,000 rials.
Iran's national currency set a new record low against the US Dollar on Sunday as a result of a race that it appears to be losing on two key fronts: the greenback and the gold.
On Tuesday, the administration of US President Donald Trump will restore a series of economic sanctions against Iran which are chiefly meant to choke off Iran's banking channels. The sanctions include a universal ban against Iran's access to the US dollar as well as a ban on trading with Iran in gold and other precious metals.
A second wave of sanctions that will strike in November would be primarily meant to target Iran's oil exports.
Hemmati said the new currency plan reflected Iran's self-confidence in the face of looming US sanctions.
"This shows our power. The same day you (Americans) impose sanctions, we open our economy. We have no problems, so why should our people worry?," he was quoted as saying.
Meanwhile, Iranian media reported that the former CBI deputy director for foreign currency affairs Seyyed Ahmad Araqchi had been arrested.
The charges against Araqchi are unknown, but officials have been quoted as saying that he was arrested as a result of a crackdown that also involved an employee of the Presidential Office, several "forex dealers" as well as the manager of a currency exchange shop.