Iran unveils new generation satellite in February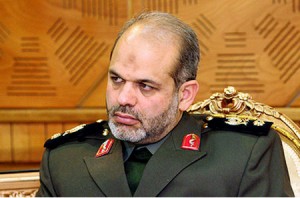 The Islamic Republic of Iran is to convey a new generation of the country's national satellite called Toloo early February.
"The new generation of Iran's national satellite called Toloo will be conveyed in the Ten-day Dawn this year," IRIB quoted Iran's Defense Minister Ahmad Vahidi as saying on Wednesday.
The minister further added that the satellite has been designed and built by Iranian scientists and experts at Iran's Electronics Industries Co. (Sa-Iran).
"Sa-Iran in Shiraz has managed to meet the country's needs in radar and defense capabilities," he went on to say.
"The great achievements made by Iran's defense ministry in the electronics field has both increased Iran's deterrent power and ended the monopoly of some countries in this complicated field," he further explained.
According to the minister, Iran's armed forces are able to identify the enemies' software and hardware movements with the use of their modern equipment.