Iran
Iran Unveils New Home-Made Strategic Drone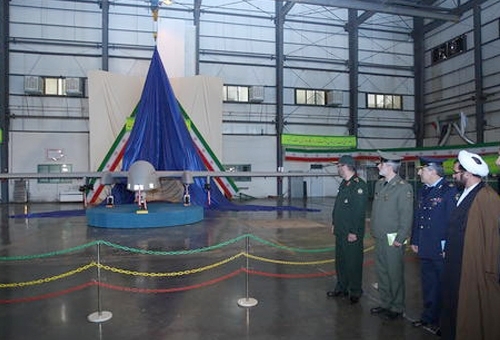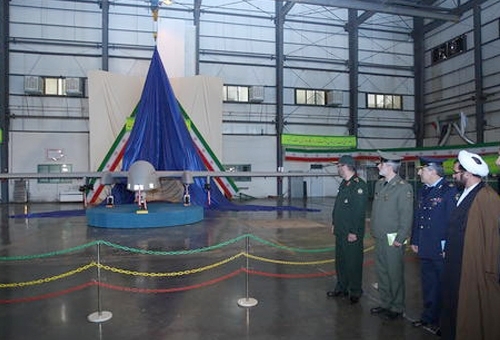 Iran on Monday unveiled a new type of home-made Unmanned Aerial Vehicle (UAV) with modern strategic capabilities.
The new drone, 'Fotros', is the biggest unmanned strategic plane in the country that enjoys special capabilities. The drone which has been built by the Defense Ministry's Air Industries can fly for more than 2,000km non-stop.
Fotros was unveiled in a ceremony attended by Defense Minister Brigadier General Hossein Dehqan in Tehran minutes ago.
Iran has recently made giant advancements in aerospace industries, specially in designing and manufacturing pilotless drones.
In September 2012, Iran announced that it has started using UAVs for its air defense units as part of its broader plans for strengthening the country's air defense capability.
Speaking to reporters on the occasion of the National Day of Air Defense here in Tehran on September 3, 2012, Commander of Khatam ol-Anbia Air Defense Base Brigadier General Farzad Esmayeeli said Iran has equipped its air defense units with Haazem drones. Haazem is a drone designed and manufactured by Iranian air defense experts in three short, mid and long range models and for air defense missions.
The drone can be used as a target for air defense systems and also for reconnaissance missions.
The UAV can also be equipped with missiles and used for aerial bombardments as well.