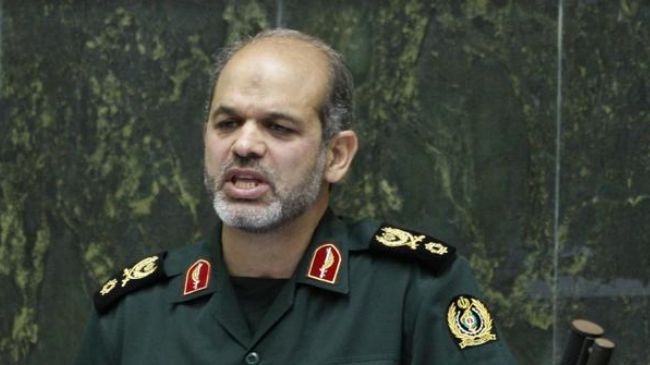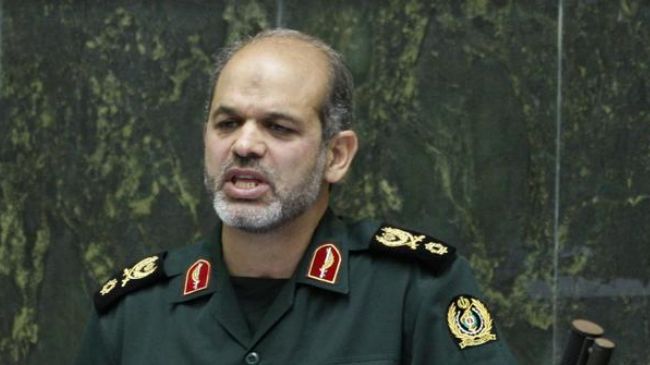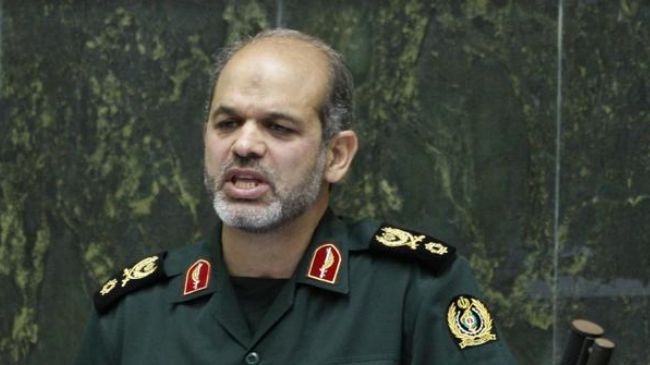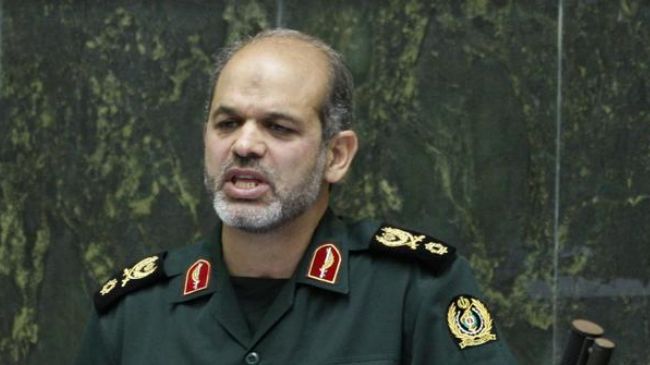 Iran's Defense Minister Brigadier General Ahmad Vahidi brushes aside threats by the United States and its allies against Tehran, stressing that Iran will never waver in the face of threats by any country, particularly the US.
The Islamic Republic takes action in line with its national interests, Brigadier General Ahmad Vahidi told IRNA on Thursday.
Iran has always maintained that it will strongly defend its interests and will never allow any country to execute plots against it and threaten its national interests, he added.
The US, Zionist Occupation Israel, and some of their allies accuse Tehran of pursuing military objectives in its nuclear program. Washington and Tel Aviv have repeatedly threatened Tehran with the "option" of a military strike against its nuclear facilities.
Tehran has categorically refuted the Western allegations, saying that as a signatory to the nuclear Non-Proliferation Treaty (NPT) and a member of the International Atomic Energy Agency (IAEA), it has the right to acquire and develop atomic technology for peaceful purposes.
Vahidi also referred to claims about the arrest of a number of Iranian nationals in Azerbaijan and said that certain countries are against amicable ties between Iran and its neighbors.
They are making baseless remarks to damage Iran-Azerbaijan relations, he added.
Iran has established cordial relations with all its neighboring countries and has always made efforts to boost the ties, Vahidi noted.
He expressed hope Azeri officials would exercise prudence and manage to bring under control the attempts by certain groups aimed at damaging the good relations between the two countries.
Recently, Baku embarked on arresting Islamic activists and anti-government protestors in the Caspian Sea state.
The Republic of Azerbaijan has also been involved in anti-Iran acts, helping Mossad agents in terrorist attacks against Iranians by providing them with technical and logistical support.
Last year, Majid Jamali Fashi, a Mossad agent who assassinated Iranian nuclear scientist Massoud Ali-Mohammadi, confessed to having received forged documents in Azerbaijan's Heydar Aliyev Airport to travel to Tel Aviv.
Professor Ali-Mohammadi, a former lecturer at Tehran University, was killed when an explosive-laden motorbike was detonated with a remote-controlled device near his home in northern Tehran in January 2010.