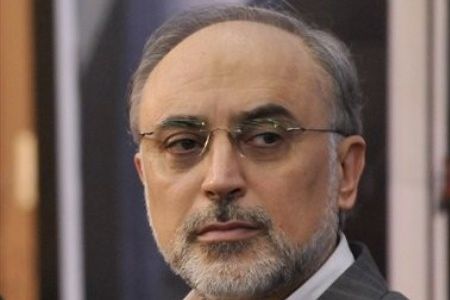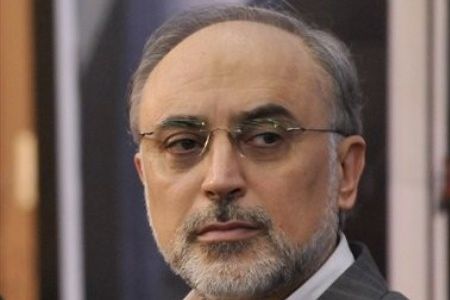 Iran's top nuclear official says the country's current supply of 20 percent-enriched uranium stands at 30 kg, as Tehran steps up efforts aimed at nuclear self-sufficiency.
Iran currently has 30 kg (66 lb) of 20 percent-enriched uranium and has launched new exploration projects, Head of the Atomic Energy Organization of Iran (AEOI) Ali Akbar Salehi told a Press TV correspondent.
"We have also discovered good vein deposits at the Gachin uranium mine in [the southern port city of] Bandar Abbas and are preparing for extractions," the AEOI chief went on to add.
He said that the new discovery has "extended the life of the Gachin mine."
Earlier this week, Salehi announced the launch of uranium exploration projects in the country's southern and central regions.
"Since launching the Bushehr nuclear power plant, we have prioritized uranium exploration to be able to answer our [fuel] needs fully and domestically," Salehi said on Monday.
The announcement comes amid a standoff with the West over US-led accusations that Iran is following a military nuclear program — a charge repeatedly refuted by Tehran.
As a signatory to the Nuclear Non-Proliferation Treaty and a member of the International Atomic Energy Agency, Iranian officials say Tehran will continue to pursue its right to use peaceful nuclear energy.
The UN Security Council and Western powers have imposed several rounds of sanctions and adopted unilateral measures against Iran's energy, financial and military sectors.
The moves have hampered negotiations aimed at resolving a row over Iran's enrichment program at the level of 20 percent.
Tehran says it is only continuing the enrichment to provide fuel for a nuclear research reactor. In an attempt to speed negotiations, Iran also signed a nuclear declaration with Brazil and Turkey on May 17, announcing readiness to swap 1,200 kg of its low enriched uranium with fuel on Turkish soil.
However, three weeks later the UN Security Council imposed its fourth round of sanctions.